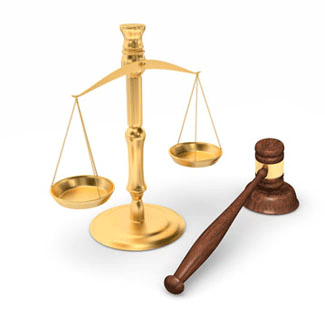 Monsanto's Glyphosate Could Be Killing Florida's Manatees
Glyphosate destroying the food supply is the most likely reason Florida's Manatee are dying at triple the usual rate
Wednesday, April 7, 2021 - Banning glyphosate in the environment may be the most effective way to rid the world the carcinogen. Evidence that glyphosate, the active ingredient in Monsanto's Roundup herbicide, can cause cancer is mounting, and people are concerned for themselves and their children. Moreover, in today's global health-conscious political climate, public opinion that glyphosate is dangerous to the environment is causing municipalities and other government agencies to stop using the weed killer on public lands and facilities. Glyphosate sprayed by electrical utility companies can run off into nearby lakes and streams having a detrimental effect on aquatic plants and wildlife. The same goes for weed killer sprayed by homeowners, landscapers, and the like. Roundup cancer lawsuits are handled by top national attorneys with vast experience and a winning track record litigating against big corporations and offer a free consultation.
The state of Florida arguably uses more glyphosate than any other. Upscale, gated communities, golf courses, and malls groom and manicure their property, and chemical weed killers can run off into the thousands of the state's lakes and canals. Alarmingly, researchers have found that Florida's manatee population has been infected with high levels of glyphosate and that the survival of the species is in peril. According to Florida's News-Press: "Researchers found the weed-killer, the world's most-used pesticide, in more than half of all Florida manatees the study sampled." Pat Rose, the director of the nonprofit Save the Manatee Club told News-Press: "In the first three months of this year, more than 539 manatees have died in Florida, an alarming rate." Glyphosate's toxicity to humans and animals remains unclear yet the International Agency For Research on Cancer has labeled the weed killer "probably carcinogenic to humans." The glyphosate Manatee crisis may have more to do with the herbicide killing every plant it comes into contact with, including aquatic plants that are the Manatee's main source for food. Glyphosate could be causing the Manatee to starve to death or at least become undernourished and sick.
In another piece co-authored by Dr. Stephanie Seneff, a senior scientist at the Massachusetts Institute of Technology, and writer Jennifer Margulis, and published yesterday in the Washington Post, Dr. Seneff credits glyphosate runoff into Florida's waters as the main industrial pollutant that is causing Manatees to die off. Dr. Seneff gained notoriety recently when she published her findings that glyphosate may cause disruptions in human gut microbiomes leading to the epidemics of obesity, autism, and Alzheimer's disease. Seneff told The Post, "Scientists attribute the increase in deaths mainly to the declining availability of seagrass, which is manatees primary source of nutrition. The manatee population looks emaciated, and it seems obvious that a primary factor in their decline is inadequate food supply." In a nutshell, Dr. Seneff thinks that glyphosate runoff from Florida's sugar cane fields and other sources into the waterways that Manatees live in causes excessive algae to bloom, blocking the sunlight from getting to aquatic plant life the Manatee relies on for food. Bayer recently offered to settle over 125,000 lawsuits against them accusing glyphosate of causing human cancer for an estimated $12 billion.
More Recent Roundup Cancer Lawsuit News:
Lawyers for Roundup Cancer Lawsuits
Attorneys handling Roundup cancer lawsuits for leukemia, non-Hodgkin lymphoma, and multiple myeloma offer free, no-obligation case review for individuals and families who believe they may have grounds to file a Roundup cancer lawsuit. Working on a contingency basis, these attorneys are committed to never charging legal fees unless they win compensation in your Roundup cancer lawsuit. The product liability litigators handling Roundup claims at the Onder Law Firm have a strong track record of success in representing families harmed by dangerous drugs and consumer products.