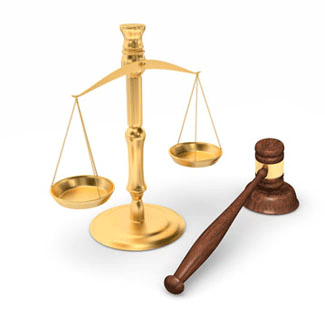 Bayer Increases Their Monsanto Roundup Cancer Settlement
Bayer is not out of the woods as Roundup cancer plaintiffs continue to come forward
Tuesday, February 9, 2021 - Reuters reports that a deal has been made between Bayer AG/Monsanto and most of the plaintiffs suing the company for failing to warn them that Roundup herbicide allegedly caused their cancer. More than 100,000 individuals that have used Roundup herbicide have filed lawsuits for allegedly developing non-Hodgkin's lymphoma (NHL), a rare but deadly form of the disease. Bayer has added $2 billion to the previous $10 billion settlement to cover future Roundup cancer claims. Despite the multi-billion dollar settlement, thousands more plaintiffs are waiting to take their case before a jury, one by one. According to Reuters, the terms of the settlement offer will not prohibit plaintiffs in the future from filing lawsuits once an initial period has passed. "Under the revised deal, anyone who does not claim during the four years would then be able to sue in court, according to Elizabeth Cabraser, an attorney for the proposed class. She also said anyone diagnosed with non-Hodgkin's lymphoma who does not like their compensation offer under the class plan can go to the court system and try for a better result." Individuals with cancer who have used Roundup Herbicide should consult a Roundup Cancer Lawyer to help them file a claim against Bayer.
Roundup herbicide contains glyphosate, a controversial chemical that is responsible for killing weeds. Glyphosate has been classified as "probably carcinogenic" by the International Agency for Research on Cancer (IARC), a division of the World Health Organization. Three lawsuits have been completed and all three juries found in favor of plaintiffs that claimed their occupational use of Roundup herbicide caused them to come into direct skin contact with the weedkiller and develop cancer. Roundup contains chemicals that make glyphosate stick to plants and not wash or runoff. Those same chemicals cause glyphosate to stick to the skin and bioaccumulate to carcinogenic levels. The three plaintiffs have each been awarded an appeal-adjusted sum of about 90 million dollars. Plaintiffs have used Roundup during their occupations as government property maintenance, farmers and farm workers, landscapers, and others. Each plaintiff claimed that the company was obligated to warn them to wear protective waterproof clothing when applying the chemical.
Bayer purchased Monsanto and the legal liabilities that surround them, in 2018. Since then Bayer stockholders have questioned the business sense of new CEO Werner Baumann whose first act as the boss was to buy the agricultural conglomerate. Many countries in Europe and elsewhere have instituted phased-in bans of Roundup glyphosate and Bayer is scrambling to develop a safer alternative. The company has is investing $5 billion over the next five years to develop a glyphosate-free weedkiller. Without glyphosate, Bayer/Monsanto's genetically modified seeds, the primary revenue source from Monsanto, are useless. The loss of revenue anticipated from weaker seed and herbicide demand, coupled with billion-dollar legal settlement costs, and a resultant decreasing stock share price have made the company's acquisition of Monsanto many times more costly than the $63 billion paid at the time.
More Recent Roundup Cancer Lawsuit News:
Lawyers for Roundup Cancer Lawsuits
Attorneys handling Roundup cancer lawsuits for leukemia, non-Hodgkin lymphoma, and multiple myeloma offer free, no-obligation case review for individuals and families who believe they may have grounds to file a Roundup cancer lawsuit. Working on a contingency basis, these attorneys are committed to never charging legal fees unless they win compensation in your Roundup cancer lawsuit. The product liability litigators handling Roundup claims at the Onder Law Firm have a strong track record of success in representing families harmed by dangerous drugs and consumer products.