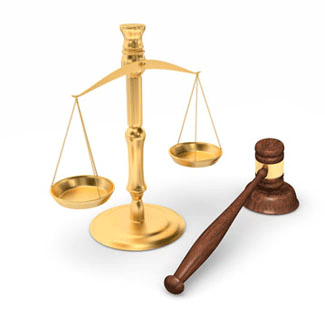 A Complex Monsanto Cancer Settlement May Be Forthcoming
All current trials have been postponed
Tuesday, February 18, 2020 - Two trials that were scheduled to begin this year that had entered the jury selection stage have been postponed indefinitely leading all those concerned to believe that a settlement offer may be near that could resolve tens of thousands of cases and cost Bayer, the parent company of Monsanto, over $10 billion. The trials were postponed at the request of settlement moderator Ken Feinberg lending credence to the possibility of an offer. The trial was to be the fourth where plaintiffs claimed that glyphosate, the active chemical in Roundup weedkiller, caused their non-Hodgkin's lymphoma, a rare and deadly cancer. Three other trials were decided in favor of plaintiffs and against the agrochemical and life sciences conglomerate. In those three cases, plaintiffs were awarded over $2 billion in punitive damages that were reduced to about $200 million cumulatively. The trial was to be the first where the cases of multiple plaintiffs were consolidated into a single trial.
Bayer's objective to settle the cases and put a cap on future legal claims will be difficult if not impossible. Legal experts agree that as long as Roundup herbicide remains on store shelves, a legal settlement will be difficult. Bayer is being painted into a corner as the only choices the company has to get out ahead of the tens of thousands of present and future lawsuits against them is to either recall the product, change the product or add a cancer warning label and the company is working hard to come up with a glyphosate alternative. Bayer has invested $5 billion in research and development on a glyphosate replacement. Bayer/Monsanto has also resisted updating the Roundup herbicide warning label to include a cancer clause in part because the US Environmental Protection Agency (EPA): "considers labels warning glyphosate causes cancer to constitute a false and misleading statement, which is prohibited by federal law," according to Drugs.com.
Major retailers are also reconsidering their position on selling Roundup. "In January 2019, Costco decided to stop carrying Roundup or other glyphosate-based herbicides. The decision was reportedly influenced in part by the public court cases," according to Wikipedia. Environmental groups like SumofUs are leading a petition effort and "calling on Lowe's and Home Depot, two of the biggest home improvement retail chains, to stop selling Roundup and other products containing glyphosate."
Bayer announced the other day that the company had come up with a breakthrough chemical that could replace glyphosate, one that kills weeds that have mutated to be glyphosate-resistant. Bob Reiter, the head of research and development for Bayer's Crop Science Division told St. Louis Today that the company was "super excited" about the glyphosate alternative breakthrough, however, a commercially viable product could take nearly a decade to develop.
Even if all three conditions are met, it may be almost impossible to put a lid on future Roundup cancer claims as there is a 10-20 year gestation period before the symptoms of some cancers become evident, and Roundup cancer victims could come forward for decades to come.
More Recent Roundup Cancer Lawsuit News:
Lawyers for Roundup Cancer Lawsuits
Attorneys handling Roundup cancer lawsuits for leukemia, non-Hodgkin lymphoma, and multiple myeloma offer free, no-obligation case review for individuals and families who believe they may have grounds to file a Roundup cancer lawsuit. Working on a contingency basis, these attorneys are committed to never charging legal fees unless they win compensation in your Roundup cancer lawsuit. The product liability litigators handling Roundup claims at the Onder Law Firm have a strong track record of success in representing families harmed by dangerous drugs and consumer products.