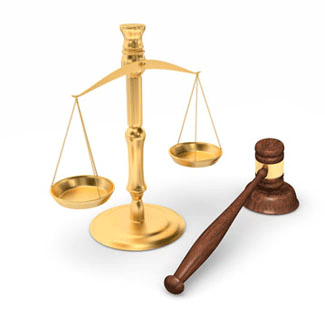 Jury To Hear Evidence of Monsanto Glyphosate Coverup
Monsanto internal emails may point to the company knowing that glyphosate causes cancer in humans
Friday, June 22, 2018 - Jury selection has begun for the Roundup lymphoma lawsuit against Monsanto by 46-year-old DeWayne "Lee" Johnson who worked for decades as a California school's pest management specialist. During the day to day execution of his job, Johnson was required to mix and spray Roundup Ready herbicide 20-30 times per year. Johnson is now suffering from a rare form of cancer called non-Hodgkins lymphoma. The cancer is in its advanced stages and even though covered with open sores and barely able to speak Mr. Johnson is expected to testify. The plaintiff's courage is counter to that of his doctor who didn't think Johnson would live to see his trial.
Attorneys for the plaintiff allege that glyphosate, the active ingredient in Monsanto's Roundup Ready caused Mr. Johnson's cancer. A judge recently ruled that "scientific evidence related to what caused Johnson's cancer, (and also) allegations that Monsanto suppressed evidence of the risks of its weed killing products," could be presented to the jury. In addition, the judge ruled that the trial the jury will be allowed to consider possible punitive damages." (1)
At the heart of the trial that has just begun pitting DeWayne Lee Johnson against GMO giant Monsanto, is the quality of the scientific evidence claiming that glyphosate is either carcinogenic in humans or it is not. While evidence is being presented that glyphosate is "probably cancer-causing in humans," by the plaintiff, Monsanto will counter that that conclusion is more than offset by many US scientific publications that have not come to a cancer conclusion. The plaintiff will also claim that these scientific studies cited as evidence were in fact "ghost-written" by Monsanto attorneys and scientists and the conclusions were manipulated and biased against a cancer finding. Also, evidence will be presented that claims an EPA official was encouraged to bury evidence that glyphosate studies concluded the chemical was cancer-causing.
Ghost-Written Articles
Author Henry Miller, who, according to the New York Times, is a "vocal proponent of genetically modified crops," had written an article that was to be published on the Forbes website under Miller's name and credentials, was actually "ghost-written" by Monsanto. The purpose of Miller's article was to challenge the findings of the International Agency on Cancer Research findings that glyphosate, the active ingredient in Monsanto's Roundup Ready herbicide was, "probably carcinogenic in humans and also to highlight the relative safety of glyphosate used on GMO crops." The studies cited were funded by Monsanto as well. This fraud was uncovered by company whistleblower John Acquavella who had sent an internal email to Monsanto executives stating, " I can't be part of deceptive authorship on a presentation or publication. We call that ghostwriting and it is unethical." Another email from Miller to Monsanto requests that Monsanto provide him with a "high-quality draft" from which to start his article. When Forbes realized that article in question was not of Miller's original authorship, the company according to a Forbes spokesperson "removed his blog from Forbes.com and ended our relationship with him." (2)
(1) https://www.theguardian.com/business/2018/may/22/monsanto-trial-cancer-weedkiller-roundup-dewayne-johnson
(2) https://www.nytimes.com/2017/08/01/business/monsantos-sway-over-research-is-seen-in-disclosed-emails.html
More Recent Roundup Cancer Lawsuit News:
Lawyers for Roundup Cancer Lawsuits
Attorneys handling Roundup cancer lawsuits for leukemia, non-Hodgkin lymphoma, and multiple myeloma offer free, no-obligation case review for individuals and families who believe they may have grounds to file a Roundup cancer lawsuit. Working on a contingency basis, these attorneys are committed to never charging legal fees unless they win compensation in your Roundup cancer lawsuit. The product liability litigators handling Roundup claims at the Onder Law Firm have a strong track record of success in representing families harmed by dangerous drugs and consumer products.