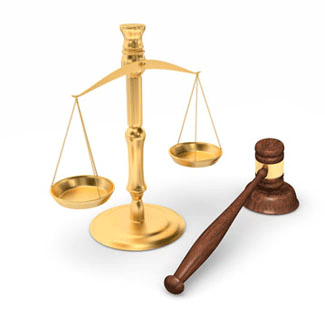 Monsanto's Has a Legacy of Producing Products That Cause Serious Health Problems
Since Monsanto's product line kills plants and insects indiscriminately and also cause cancer, one could surmise that Roundup containing glyphosate would do the same
Wednesday, August 21, 2019 - Legal battles that have concluded so far have focused on how the chemical cocktail that comprises Roundup herbicide causes cancer when it comes into direct contact with the skin in large quantities, repeatedly, and over a long period. Roundup is not the first questionable chemical that Monsanto has produced. What is horrifying is the fact that Roundup and glyphosate are not the first deadly chemicals that the company has produced. Monsanto's corporate history can be best described as a legacy of causing human suffering and death. According to Phys.org, Monsanto has produced a non-stop line of controversial products. Monsanto's other masterpieces of human suffering are DDT, a pesticide used to kill Malaria-carrying mosquitoes which has been proven to be carcinogenic, Agent Orange, another cancer-causing and indiscriminate plant defoliant, and Saccharine, a carcinogenic sugar-substitute. Monsanto lawsuits represented by top national attorneys offer a no obligation and free consultation before filing a claim.
Monsanto was founded in 1901 to produce Saccharine, a chemical sweetener that is 3-400 times as sweet as sucrose. According to an LA Times article on Saccharine "In 1981, the National Toxicology Program declared that Saccharine is reasonably anticipated to be a human carcinogen based on animal studies."
Millions of tons of Agent Orange was sprayed on the food crops of the northern Vietnamese to destroy their food source during the Vietnamese war. According to Wikipedia.org, soldiers returning home from the Vietnam war have been suffering the consequences of coming into contact with the defoliant that was thought to be safe for humans at the time it was being sprayed. "The U.S. government has documented higher cases of leukemia, Hodgkin's lymphoma, and various kinds of cancer in exposed veterans."
According to a recent article in US News and World Report, Monsanto started selling Roundup herbicide/defoliant in 1974. The herbicide featuring glyphosate effectively kills every plant in which it comes into contact. Calling Roundup a "weedkiller" was simply a marketing angle as is, in reality, an "every plant killer." The only thing that makes Roundup a weedkiller is targeting spraying the defoliant on a weed. Roundup herbicide only discriminates between the plants that are grown using Monsanto's genetically modified seeds and those, like weeds, that are not. "More than 20 years later, the company developed genetically modified crops that could withstand direct exposure to the chemical. Farmers bought into the idea and started spraying more Roundup." according to US News.
Today, Roundup herbicide is the most heavily-used agricultural herbicide in the world and little is known about the long-term ramifications that it will have on human health. Also, nearly every food that we eat from potatoes to corn to soy products are not only genetically modified but also contain unsafe levels of glyphosate. I find it surprising that little is being done to investigate the health effects of eating the plants that have been genetically modified to withstand the chemical defoliant. Researchers from MIT have suggested that glyphosate could be responsible for the global explosion in the number of cases of childhood autism and the epidemic of obesity that is gripping the world.
More Recent Roundup Cancer Lawsuit News:
Lawyers for Roundup Cancer Lawsuits
Attorneys handling Roundup cancer lawsuits for leukemia, non-Hodgkin lymphoma, and multiple myeloma offer free, no-obligation case review for individuals and families who believe they may have grounds to file a Roundup cancer lawsuit. Working on a contingency basis, these attorneys are committed to never charging legal fees unless they win compensation in your Roundup cancer lawsuit. The product liability litigators handling Roundup claims at the Onder Law Firm have a strong track record of success in representing families harmed by dangerous drugs and consumer products.