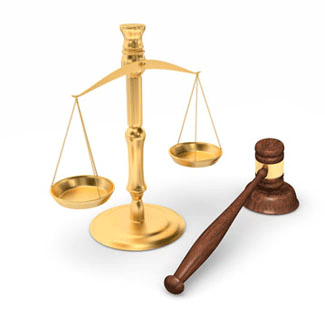 DeWayne Johnson Trial Against Monsanto Underway
The potentially precedent-setting trial against Monsanto's Roundup Ready herbicide highlights evidence for the plaintiff
Tuesday, June 26, 2018 - Thousands of individuals suffering from cancer and suing Monsanto are focused on the court proceedings that began this week in the first federal trial claiming that Roundup Ready herbicide caused a man's cancer. The plaintiff, Dewayne Johnson, a 46-year-old California school groundskeeper is suing Monsanto alleging that his daily use of Roundup Ready herbicide caused his non-Hodkin's lymphoma, a rare form of cancer. Jurors will consider the scientific evidence related to what caused Johnson's cancer, as well as allegations that Monsanto suppressed evidence of the risks of using Roundup. The jury is also allowed to consider the possibility of punitive damages.
The plaintiff will point out the conclusions of the International Agency for Cancer Research (IARC), a division of the World Health Organization (WHO), the world's leading independent public health agency, to back up their claims that glyphosate causes cancer. Monsanto's defense, on the other hand, could focus on the fact that not a single study from a major health US health organization has come to the conclusion that glyphosate, the active ingredient in Roundup is carcinogenic. Attorneys for the plaintiff refute that claim by pointing to Monsanto's unethical relationships with individuals within the EPA and the company's questionable authorship practices when evaluating the results of the scientific studies.
According to CBS News, "A federal court unsealed documents in a mass litigation lawsuit just this week raising new questions, not only about Roundup's safety but also about Monsanto's research practices. One such document reveals a close relationship between Monsanto's executives and a former EPA director Jess Rowland. Plaintiffs allege Rowland worked with Monsanto to suppress studies of the product's main ingredient, glyphosate. " I doubt EPA and Jess can kill this, but it is good to know they are going to actually make the effort," one Monsanto executive wrote. In another email, a Monsanto executive suggested that the company ghost-write a positive report on glyphosate and get experts to back it up saying "they would just edit and sign their names." (2) Attorneys representing Johnson say the bigger issue at hand is that "Monsanto controls the science. They write articles that are then submitted to the EPA. They have control of the lab studies that are used for registration of glyphosate."
This case and the approximately 2000 more cases that are expected to be filed against Monsanto in the coming months received an unexpected boost this week from a California judge confirming the state's insistence that Monsanto label bottles of Roundup Ready herbicide sold in California with a cancer warning label. The mandate for the cancer warning label had been put on hold when attorneys for Monsanto sued the state for including glyphosate on its official state list of chemicals that cause cancer and lost. Inclusion on the state's cancer list occurs automatically when the International Agency on Cancer Research (IARC) decides that a chemical is carcinogenic. In the case of Roundup glyphosate, the IARC noted that the product conclusively leads to tumors in laboratory rats and thus is, "probably cancer-causing in humans." Monsanto Roundup lawsuit cases are on the rise and claims continue to be filed against Monsanto.
More Recent Roundup Cancer Lawsuit News:
Lawyers for Roundup Cancer Lawsuits
Attorneys handling Roundup cancer lawsuits for leukemia, non-Hodgkin lymphoma, and multiple myeloma offer free, no-obligation case review for individuals and families who believe they may have grounds to file a Roundup cancer lawsuit. Working on a contingency basis, these attorneys are committed to never charging legal fees unless they win compensation in your Roundup cancer lawsuit. The product liability litigators handling Roundup claims at the Onder Law Firm have a strong track record of success in representing families harmed by dangerous drugs and consumer products.