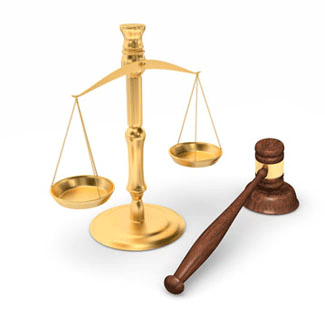 The Pros and Cons of Banning Glyphosate
Environmental and consumer health experts are coming to the conclusion that Monsanto's Roundup herbicide should be banned in the United States. Banning the herbicide in the US alone, however, would make farmers noncompetitive and cost the US thousands of jobs
Friday, July 12, 2019 - San Diego's environmental publication the Ocean Beach Rag is critical of its local government continuing to use glyphosate, the active ingredient in Monsanto's Roundup herbicide, in areas where children are most exposed to the chemical such as its playgrounds, beaches, and public parks. Many municipalities in health-conscious California and Florida have already banned the use of glyphosate in areas where children play. The website lists several environmental organizations that are calling for a total and outright ban on glyphosate, a controversial chemical in Roundup, the world's most prolific herbicide. Monsanto Roundup herbicide cancer lawyers helping American families harmed by Roundup herbicide and offer a no obligation free consultation before filing a claim.
Ocean Beach Rag online cites environmental experts critical of glyphosate as "Jason Davidson with Friends of the Earth, Common Dreams, Drew Toher at Beyond Pesticides, Brandy Doyle with CREDO Action, Zen Honeycutt, the executive director at Moms Across America, Alexis Baden-Mayer, political director of the Organic Consumers Association, and Todd Larsen, executive co-director, Green America," as all offering guidance on the personal and global health ramifications of continuing to use glyphosate as if nothing is wrong. All of these individuals have encouraged their organization's readers to sign an online petition urging Congress to ban the chemical.
In addition to signing the petition, which at last glance had over 100,000 signatures, each environmental expert voiced their most pressing concerns regarding glyphosate to the publication. Some are concerned over the Oat industry's practice of dumping an additional layer of glyphosate on their oat crop immediately prior to harvest in order to "dry out" the crop and harvest fewer weeds. Others are concerned most immediately for our children's health and have cited glyphosate levels showing up in dangerously high levels in children's cereals and other breakfast foods. Experts also point out that they agree with the three court cases to date that have been decided against Monsanto and found that those in the farming, landscaping, and maintenance industries, along with homeowners that regularly spray Roundup on their lawns and gardens, may be coming into direct skin contact with the chemical and developing non-Hodgkin's lymphoma, a rare and deadly form of cancer.
The US attitude toward glyphosate seems to be mirroring several nations in the European Union who also have a stake in the health and wealth ramifications of the chemical. On the one hand, Roundup herbicide is entrenched as an essential element in global farming used to control weeds and cut costs. Without Roundup farmers would have to raise the price of commodities such as potatoes, soybeans, oats and practically all others. Farmers say that if their nation alone bans the herbicide they would not be able to compete with other farmers that continue to use glyphosate and as a result would have to cut jobs or go out of business. On the other hand, even though glyphosate is economically necessary, people are afraid that their health, the health of their children and the health of the planet may be at risk if we continue to use it.
More Recent Roundup Cancer Lawsuit News:
Lawyers for Roundup Cancer Lawsuits
Attorneys handling Roundup cancer lawsuits for leukemia, non-Hodgkin lymphoma, and multiple myeloma offer free, no-obligation case review for individuals and families who believe they may have grounds to file a Roundup cancer lawsuit. Working on a contingency basis, these attorneys are committed to never charging legal fees unless they win compensation in your Roundup cancer lawsuit. The product liability litigators handling Roundup claims at the Onder Law Firm have a strong track record of success in representing families harmed by dangerous drugs and consumer products.