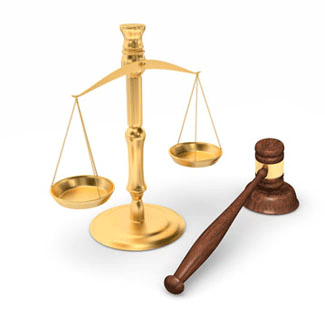 Reports Of Monsanto Glyphosate Settlement May Be Misleading
CBS may have jumped the gun when reporting that Monsanto offered a settlement to 18,000 glyphosate cancer victims
Tuesday, August 6, 2019 - CBS News has reported that an $8 billion settlement has been proposed by Monsanto's parent company Bayer in claims that accuse them of concealing the fact that Roundup herbicide causes non-Hodgkin's lymphoma, a rare but deadly form of cancer of the lymph glands. The amount is short of the $10 billion requested by plaintiff lawyers representing over 18,000 pending lawsuits. The reported settlement offer could potentially be inaccurate as CBS cites sources responsible for the report vaguely as "people familiar with the negotiations." Also, Bloomberg.com quotes Monsanto/glyphosate mediator Ken Feinberg as denying the report saying: "Bayer has not proposed paying $8 billion to settle all the U.S. Roundup cancer claims. Such a statement is pure fiction," adding "Compensation has not even been discussed in the global mediation discussions." Reuters, a potentially more credible news source, weighed in on the CBS claims with an article entitled: "Bayer mediator dismisses report of $8 billion Roundup settlement." Monsanto Roundup cancer lawyers are experts in the field of product liability litigation and offer a free consultation providing the best Roundup cancer legal representation available.
Plaintiffs are three for three in winning cases against Monsanto, however, the particulars of these cases warrant examination. Each plaintiff has claimed that coming into direct skin contact with the Roundup herbicide chemical mixture, regularly, repeatedly and over many years, caused sufficient skin irritation leading to their cancer. It has been shown that the chemical surfactant used to make "glyphosate" stick to a weed and become more readily absorbed has the same effect on human skin and causes the chemical to bio-accumulate to carcinogenic concentrations Monsanto itself has admitted could be hazardous to human health. Plaintiffs argued that Monsanto had an obligation to warn occupational users of the weedkiller such as farmers and farmworkers, landscapers, government outdoor maintenance workers, and home gardeners, to wear protective waterproof clothing and rubber gloves when applying the chemical. Signs should also be posted at sites where Roundup is sprayed alerting children to avoid the area that had been chemically treated.
In other recent Monsanto glyphosate cancer news, a judge slashed 95% from the jury award of $2 billion awarded to a pair of plaintiffs that alleged Roundup herbicide was responsible for causing their cancer,
The judge, however, agreed with the jury's decision and wrote: "In this case, there was clear and convincing evidence that Monsanto made efforts to impede, discourage, or distort scientific inquiry and the resulting science" according to The Washington Post. Reuters also reported that a delay is expected in the next two scheduled Monsanto/Cancer trials. This month's Monsanto cancer trial would be delay until January 2020 as well as the next trial that was scheduled for September.
Bayer has been forced to rethink the company's recent $63 billion, 2018 acquisition of Monsanto as executives may have grossly underestimated the magnitude of liability that Roundup herbicide cancer would expose to the parent company. Not only has a multi-billion dollar settlement been discussed but there is also talk of Bayer abandoning Roundup in favor of developing other herbicides to which the company has recently earmarked $5 billion.
More Recent Roundup Cancer Lawsuit News:
Lawyers for Roundup Cancer Lawsuits
Attorneys handling Roundup cancer lawsuits for leukemia, non-Hodgkin lymphoma, and multiple myeloma offer free, no-obligation case review for individuals and families who believe they may have grounds to file a Roundup cancer lawsuit. Working on a contingency basis, these attorneys are committed to never charging legal fees unless they win compensation in your Roundup cancer lawsuit. The product liability litigators handling Roundup claims at the Onder Law Firm have a strong track record of success in representing families harmed by dangerous drugs and consumer products.