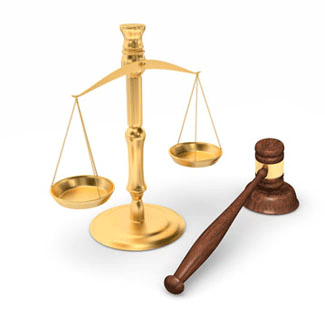 Bayer Public Affairs Director Argues Glyphosate is Good For The Environment
Climate change activists are pulling for Monsanto and are now on record as saying that glyphosate is a net benefit for the environment
Tuesday, January 14, 2020 - To that effect, Bayer recently hired former German Green Party executive Matthias Berninger to be senior vice president for public and government affairs for the company. Berninger's position, in summary, is that using glyphosate has saved three times more CO2 than would have been spewed by tractors using combustion engines to plow fields. Several European countries including Germany and Belgium have begun phasing out the use of glyphosate however, there is concern that doing so could force farmers to plow weeds mechanically or resort to an even more potentially deadly toxin to control weeds. Economists also point to the catastrophic damage to the economy that would result if the price of food dramatically increased as it is presumed to happen in a post-glyphosate country. Berninger stresses that glyphosate is not necessarily good for the environment but far less bad than plowing fields mechanically thus creating a "net positive effect on the environment." He also points out that the science behind glyphosate's safety is strong. According to The Wall Street Journal, "The EPA, working with the U.S. Department of Justice, filed papers in court fully and unequivocally supporting Bayer's claim that glyphosate, the active ingredient in Roundup, does not cause cancer," EcoWatch reported. The US Food and Drug Association (FDA) also defended the sale of Roundup herbicide without requiring a cancer warning label. EPA Administrator Andrew Wheeler said his agency would not allow a cancer-risk warning on glyphosate-based herbicides, saying it was tantamount to false labeling since the EPA had deemed it safe." NoTillFarmer.com frequently publishes in the economic defense of farmers using glyphosate and recently wrote that anything can be considered toxic if ingested in unsafe quantities. "Just about everything can be toxic in sufficient quantity - water, salt, organic pesticides, aspirin, caffeine, even sunscreen approved for babies - so it's all relative," he said. "Every day we weigh the risk with the benefits, whether it is driving to work or flying on an airplane." Roundup herbicide cancer lawyers offer a free consultation and no obligation to file a lawsuit claim.
Bayer/Monsanto Roundup cancer trials scheduled to begin this month are being postponed as the company continues to work towards a settlement with the over 45,000 individuals that are suing the company for causing their cancer. The company is also happy to buy time to develop an alternative to glyphosate in which they plan to invest around $5 billion on research and development. The delays have caught the attention of the media because one of the trials scheduled to begin in St. Louis, Missouri, the state in which Monsanto was domiciled. Then Monsanto CEO Hugh Grant was scheduled to testify and the trial to be broadcast to the public. Those broadcast plans are under review after it was brought to the court's attention that lunatics on Facebook have threatened to kill Mr. Grant. The Bayer/Monsanto defense continues to push for delays and the courts are reviewing the science behind glyphosate, the active ingredient in the Roundup weedkiller thought to be primarily responsible for causing peoples non-Hodgkin's lymphoma, a rare and deadly form of cancer. A Bayer/Monsanto settlement amount is thought to exceed $10 billion.
More Recent Roundup Cancer Lawsuit News:
Lawyers for Roundup Cancer Lawsuits
Attorneys handling Roundup cancer lawsuits for leukemia, non-Hodgkin lymphoma, and multiple myeloma offer free, no-obligation case review for individuals and families who believe they may have grounds to file a Roundup cancer lawsuit. Working on a contingency basis, these attorneys are committed to never charging legal fees unless they win compensation in your Roundup cancer lawsuit. The product liability litigators handling Roundup claims at the Onder Law Firm have a strong track record of success in representing families harmed by dangerous drugs and consumer products.