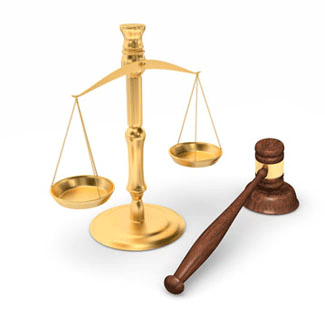 Monsanto May Have Mislead Government Regulators to Conclude Glyphosate is Safe
Monsanto defense attorneys are quick to point to the hundreds of independent studies showing how harmless glyphosate is, however, most of them they may have actually authored themselves
Tuesday, November 27, 2018 - DeWayne Johnson's successful court decision against agrochemical giant Monsanto and by default their new parent company Bayer Inc., of Germany, not only encouraged other cancer patients that they may have a monetary claim against the makers of Roundup herbicide, but also may have alerted other countries that have an investment in the chemical for their agricultural production. Even though Monsanto was successful in reducing the amount of punitive damages from $250 million down to $39 million, leading health agencies around the world are concerned that the company may have deceived their regulators or unduly influenced them to grant Monsanto a license to sell their herbicide in the country, as it appears the company did to the US FDA. The DeWayne Johnson court case brought to light evidence that Monsanto may have misled scientific publications such as the Regulatory Toxicology and Pharmacology Journal to come to the conclusion that glyphosate, the active ingredient in Roundup herbicide, was safe for human usage. Emails and other documents from 2015, however, indicate Monsanto executive's intention of working with "academic and independent scientists to get out the company's message that glyphosate poses no risk of cancer. And they include suggestions that company officials "ghostwrite" portions of scientific papers to be submitted to peer-reviewed technical journals," according to www.sciencemag.org. Monsanto Roundup cancer risk warning according to the World Health and public organizations responded buy issuing a Roundup cancer warning and ban.
As of today Monsanto stands accused of ghostwriting key portions of scientific study opinion papers that are published under the name of independent scientists. A medical school in the state of New York found that a researcher at the New York Medical College in Valhalla, New York "put his name on a 2000 paper partially ghostwritten by employees at Monsanto, the giant agricultural chemicals company based in St. Louis, Missouri." In another court finding, the Northwest Democratic Gazette writes, "A correction issued by Critical Reviews in Toxicology, a journal that analyzes health risks of chemicals, stands to bolster arguments that Monsanto, acquired by Bayer this year, ghostwrote safety reviews."
Now that Monsanto's honesty and ethics have been called into question, countries around the world are conducting investigations into the quality of the authorship of opinion papers relied upon by government officials. Hundreds of scientific studies are now being reviewed by scientists at the Canadian health organization, Health Canada, due to "troubling allegations," with the potential outcome being suspending the use of glyphosate. A re-examination of the efficacy of scientific literature is also being conducted by the Food Safety and Standards Authority of India to see if Monsanto played a role in influencing glyphosate research reports. Monsanto ghost-writing allegations were first made by a group of consumer safety organizations including, "Equiterre, Ecojustice, Canadian Physicians for the Environment and others, says academic papers looking at whether the herbicide causes cancer. The studies were presented to Health Canada's Pest Management Regulatory Agency as independent, when in fact Monsanto had a hand in writing them," according to the www.sciencemag.org article.
More Recent Roundup Cancer Lawsuit News:
Lawyers for Roundup Cancer Lawsuits
Attorneys handling Roundup cancer lawsuits for leukemia, non-Hodgkin lymphoma, and multiple myeloma offer free, no-obligation case review for individuals and families who believe they may have grounds to file a Roundup cancer lawsuit. Working on a contingency basis, these attorneys are committed to never charging legal fees unless they win compensation in your Roundup cancer lawsuit. The product liability litigators handling Roundup claims at the Onder Law Firm have a strong track record of success in representing families harmed by dangerous drugs and consumer products.