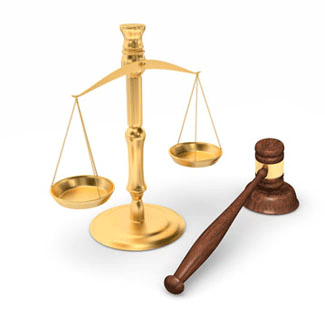 Glyphosate May Effect Human Gut Bacteria
Glyphosate, patented in 2010 as an antibiotic for humans, could be the mysterious cause of many diseases in addition to cancer
Wednesday, May 30, 2018 - A class action lawsuit against Monsanto has been approved by a federal judge alleging that Monsanto engaged in false advertising when promoting Roundup Ready herbicide as killing an enzyme that is not found in humans. The lawsuit alleges that Monsanto advertised Roundup Ready herbicide as safe for pets and people. The lawsuit goes on to claim Monsanto failed to disclose material information such as the fact that glyphosate targets the exact enzymes produced by human gut bacteria. The judge has approved a jury trial which could be precedent setting if the plaintiffs are successful.
The class-action lawsuit alleges that glyphosate, the active ingredient in Roundup herbicide, disrupts human gut bacteria necessary to maintain human health. According to www.wisconsingazette.com, glyphosate is alleged to cause ... "The disruption of the gut biome (is) associated with a host of 21st-century diseases, including asthma, autism, bacterial vaginosis, cardiovascular disease, cancer, Crohn's disease, depression, inflammatory bowel disease, leaky gut syndrome, multiple sclerosis, obesity, Type 1 and 2 diabetes and Parkinson's," said Jay Feldman, executive director of Beyond Pesticides, a consumer organization suing Monsanto for false advertising.
Glyphosate is a Patented Antibiotic
It will be difficult for Monsanto to argue that they did not have prior knowledge that glyphosate interferes with human gut bacteria as the company previously registered Roundup glyphosate as an antibiotic and was granted a patent as such. Scientists have claimed that the patent was justified because, "glyphosate does inhibit an enzymatic pathway in many bacteria and parasites, and a reasonable case can be made that glyphosate might be effective as an antimicrobial." Glyphosatenews.com wrote that: "Monsanto patented the combination of glyphosate and polyvalent anion oxalic acid as a method for preventing and treating pathogenic infections like malaria. As the patent explains, parasites from the phylum of Apicomplexa are often responsible for diseases in humans and other animals - and glyphosate is capable of inhibiting the growth of these parasites."
Prior to the class action suit claiming against Monsanto for false advertising, thousands of farm workers, landscapers, and government maintenance workers are suing Monsanto for causing personal injury from their decades-long use of Roundup Ready herbicide to kill weeds. Lawsuits claim that Monsanto failed to warn consumers that Roundup Ready has been linked to a rare form of cancer called non-Hodgkin's Lymphoma. In 2017, California's Office of Environmental Health Hazard Assessment (OEHHA) added Monsanto's glyphosate to the state's official list of chemicals that cause cancer. The listing was challenged by Monsanto and upheld by an appeals court judge. The International Agency for Cancer Research has come to the conclusion that glyphosate, "probably causes cancer in humans."
Lawsuits against Monsanto by plaintiffs alleging that Roundup Ready containing glyphosate was the cause of their cancer may be just the tip of the iceberg for litigation against the company. Sales of Roundup Ready and the genetically engineered crop seeds required for its use have been enriching the company for decades. If the plaintiffs prevail in the class action lawsuit against Monsanto it could be the start of holding Monsanto accountable for the millions of injuries and deaths Roundup "biocide" may have caused and alert the entire world to reexamine its endorsement of genetically engineered organisms.
More Recent Roundup Cancer Lawsuit News:
Lawyers for Roundup Cancer Lawsuits
Attorneys handling Roundup cancer lawsuits for leukemia, non-Hodgkin lymphoma, and multiple myeloma offer free, no-obligation case review for individuals and families who believe they may have grounds to file a Roundup cancer lawsuit. Working on a contingency basis, these attorneys are committed to never charging legal fees unless they win compensation in your Roundup cancer lawsuit. The product liability litigators handling Roundup claims at the Onder Law Firm have a strong track record of success in representing families harmed by dangerous drugs and consumer products.