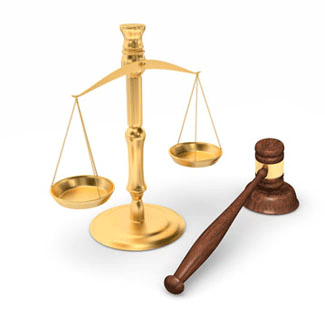 Judge to Grant Monsanto New DeWayne Johnson Roundup Cancer Trial
Monsanto attorneys have challenged the $289 million jury verdict on the grounds that it is an unreasonable amount
Tuesday, October 16, 2018 - Lawyers for cancer victim DeWayne Johnson and the plaintiff spent months researching and preparing a case against Monsanto, however, their fight against agrochemical giant Monsanto may be only beginning. A recent jury verdict ruled in favor of the California landscaper after a month-long trial, awarding him $289 million dollars in damages for having developed cancer from using Monsanto's Roundup herbicide. San Francisco superior court judge Suzanne Bolanos is leaning towards granting Monsanto-Bayer a new trial challenging the dollar amount of punitive damages awarded the plaintiff on the grounds of "insufficiency of the evidence to justify the award for punitive damages," according to a recent article at www.theguradian.com. A final decision from the judge is due any day. Monsanto's appeal of the jury verdict challenges a unanimous jury decision.
Mr. Johnson may not live long enough nor be able to withstand the rigors of another trial. Johnson's case was expedited under a California law stating that individuals with terminal illnesses or those that are very old may have their claims moved to the front of the line. Johnson testified on his own behalf at trial even though he was barely able to speak and told jurors of the extents to which his body has been ravaged by non-Hodgkin's lymphoma. Johnson is covered in painful, open, cancerous lesions on areas of his body that have come into direct contact with Roundup. Johnson's attorneys produced expert witnesses that testified that glyphosate, the active ingredient in Roundup weedkiller, can bio-accumulate on, and be readily absorbed by the skin directly into the bloodstream. Glyphosate was also demonstrated to produce skin irritation that could contribute to developing cancer. The jury's cancer ruling reinforced one given by the International Agency for Cancer Research (IARC) that proclaimed in 2016 that glyphosate is "probably carcinogenic."
According to the Guardian, Johnson's attorneys claimed: "Monsanto had acted with malice or oppression". The plaintiff produced internal company memos that showed Monsanto executives were aware of glyphosate's toxicity and chose to do nothing. Johnson's attorneys have asserted "There are a lot of people out there suffering from this horrible disease that might've been avoided with a tiny label."
Jurors in the DeWayne Johnson Monsanto Roundup trial are expressing outrage at the California judge that may overturn their verdict and called such an action "unreasonable." One juror is quoted as saying that the jury's decision was "was not inflamed by passion or prejudice," and that it was a reasonable decision. Another juror cited the fact that Monsanto was quick to point out the scientific studies that had failed to pinpoint glyphosate as carcinogenic yet company memos indicated that Monsanto themselves interfered with the studies. Monsanto has been accused of not only commissioning the studies but also "ghostwriting" many of the pertinent facts and manipulating the data. The studies were then pawned off as the scientific results of independent and objective experts. Monsanto Roundup attorneys help families nationwide harmed by Roundup.
More Recent Roundup Cancer Lawsuit News:
Lawyers for Roundup Cancer Lawsuits
Attorneys handling Roundup cancer lawsuits for leukemia, non-Hodgkin lymphoma, and multiple myeloma offer free, no-obligation case review for individuals and families who believe they may have grounds to file a Roundup cancer lawsuit. Working on a contingency basis, these attorneys are committed to never charging legal fees unless they win compensation in your Roundup cancer lawsuit. The product liability litigators handling Roundup claims at the Onder Law Firm have a strong track record of success in representing families harmed by dangerous drugs and consumer products.