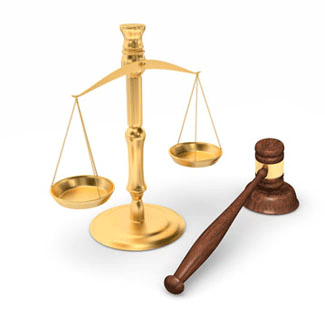 Monsanto Fights Roundup Cancer Designations
Unsealed court documents link glyphosate with cancer and Monsanto is accused of trying to cover it up
Friday, December 8, 2017 - Hundreds of lawsuits have been filed against Monsanto by people who are suffering from, and by the loved ones of those who have died from a rare form of cancer, non-Hodgkin's Lymphoma. The cancer deaths have been linked to the plaintiff's long-term occupational exposure to Roundup herbicide Monsanto's flagship product. Lawyers argue that the lawsuits are uncovering an attempt by Monsanto and the U.S. government to downplay the scientific results that propose a link between glyphosate, the active ingredient in Roundup and cancer in farmers, landscapers, gardeners, maintenance workers and others that come into contact with the chemical on a regular basis. Laboratory tests in the 1980's claimed that glyphosate produced changes to the cells of laboratory rats and that these were an early indication that glyphosate caused cancer. In 1985 the Environmental Protection Agency used these tests as a basis to classify glyphosate as a class C carcinogenic. In 1991 the results of these early tests were overturned and the test results sealed by the Environmental Protection Agency (EPA) after Monsanto challenged the public's access to them claiming that they revealed Monsanto's trade secrets. The EPA subsequently, and seemingly without reason, changed its classification of glyphosate to "safe for humans." In 2015, the International Agency for Research on Cancer, a division of the World Health Organization, said that glyphosate is "probably carcinogenic to humans," much to the chagrin of Monsanto. Lawyers for plaintiffs suing Monsanto claim the company has fought the WHO's glyphosate cancer designation with paid scientific studies, government lobbyists, and bribed politicians in need of donations, in order to destroy the credibility of this and other studies and that of the IARC and WHO in general.
In addition, a citizen's petition of over 1 million signatures calling on the European Union to deny renewing Monsanto's license to sell Roundup on the continent failed when Germany's Angela Merkel changed the country's vote from abstaining to against. Germany is home to Bayer Pharmaceutical, the company currently in negotiations to purchase Monsanto. The failure of the petition on a continent-wide basis has been met with resistance by France which has decided to unilaterally ban glyphosate sold to individuals as soon as an alternative can be found or in 2019 whichever comes first. Belgium, The Netherlands, Argentina, Malta, and Sri Lanka are countries that have already banned the herbicide.
Internal Monsanto memos, emails and presentations, collectively called "The Monsanto Papers," reveal that the company hired ghostwriters to pose as independent scientists whose studies showed no linkage between glyphosate and cancer. Other emails showed collusion by Monsanto executive with the U.S. Environmental Protection Agency to withhold information and manipulate scientific evidence. In a particularly incriminating email, Monsanto's lead toxicologist Donna Farmer wrote, "You cannot say that Roundup is not a carcinogen, as we have not done the necessary testing on the formulation to make that statement."
More Recent Roundup Cancer Lawsuit News:
Lawyers for Roundup Cancer Lawsuits
Attorneys handling Roundup cancer lawsuits for leukemia, non-Hodgkin lymphoma, and multiple myeloma offer free, no-obligation case review for individuals and families who believe they may have grounds to file a Roundup cancer lawsuit. Working on a contingency basis, these attorneys are committed to never charging legal fees unless they win compensation in your Roundup cancer lawsuit. The product liability litigators handling Roundup claims at the Onder Law Firm have a strong track record of success in representing families harmed by dangerous drugs and consumer products.