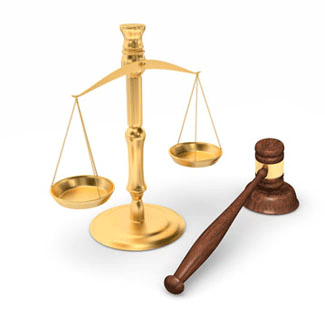 Bayer/Monsanto's Relationships With Government Regulators is Being Questioned
Non-profit environmental groups are at the forefront in the fight against Roundup herbicide containing glyphosate
Friday, November 8, 2019 - Environmentalists are concerned that not only does glyphosate, the active ingredient in Roundup herbicide substantially contribute to a person developing non-Hodgkin's lymphoma, a rare and deadly form of cancer, but also that the weedkiller systematically breeds "superweeds" that continually requiring greater and greater doses of glyphosate to have any effect. Also, the number of strains of weeds that are resistant to glyphosate increases over time making the chemical weed killer less and less effective. Over the past 12 months dozens of municipalities, and several US states have restricted or banned the use of glyphosate on public grounds and municipal parks. Regulators are particularly concerned that schoolchildren could be exposed to glyphosate daily when they play in school playgrounds and other areas where Roundup herbicide is used. Roundup herbicide cancer lawsuits are handled by national attorneys with vast experience and a winning track record against conglomorate corporations and offer a free consultation.
One organization that is leading the fight against Monsanto is The Natural Resources Defense Council. The "NRDC works to safeguard the earth-its people, its plants and animals, and the natural systems on which all life depends." The group is concerned that as responsible adults we should leave the environment to our children in better condition than we inherited it. The group fights to "ensure the rights of all people to the air, the water and the wild, and to prevent special interests from undermining public interests." The NRDC is concerned that the company formerly known as Monsanto has cultivated improper relationships with academics as well as US government regulators to cover up test result showing the harm that glyphosate and Roundup can do to the public's health and the environment. Jennifer Sass, a senior scientist with the Natural Resources Defense Council was quoted in the Record Searchlight that her organization has uncovered evidence of Monsanto's unethical relationships and tells reporters: "Roundup remains on store shelves because the manufacturer has developed a "cozy relationship" with regulators, not because it is safe to use, "Monsanto has really co-opted the regulatory agencies," she said. The NRDC has sued the U.S. Environmental Protection Agency to force it to objectively evaluate Roundup, she said. Most of the studies into whether Roundup is safe were not done by objective, non-biased groups, she said." Ms. Sass and her group were particularly concerned when over the summer the U.S. Environmental Protection Agency (EPA) seemingly out of nowhere, issued a statement declaring glyphosate safe for human consumption, at a time when jurors were deliberating in a lawsuit against Monsanto.
Bayer/Monsanto is now the subject of over 40,000 individual lawsuits from plaintiffs alleging that the company's flagship product, Roundup herbicide, caused them to develop cancer. The Wall Street Journal reported the company's quarterly report showed a dramatic increase in the number of claims that have been filed against the company. "the number of plaintiffs claiming its Roundup herbicides caused cancer more than doubled to 42,700 in the past three months, adding pressure on the company to resolve the legal battle that has raised questions about its future."
More Recent Roundup Cancer Lawsuit News:
Lawyers for Roundup Cancer Lawsuits
Attorneys handling Roundup cancer lawsuits for leukemia, non-Hodgkin lymphoma, and multiple myeloma offer free, no-obligation case review for individuals and families who believe they may have grounds to file a Roundup cancer lawsuit. Working on a contingency basis, these attorneys are committed to never charging legal fees unless they win compensation in your Roundup cancer lawsuit. The product liability litigators handling Roundup claims at the Onder Law Firm have a strong track record of success in representing families harmed by dangerous drugs and consumer products.