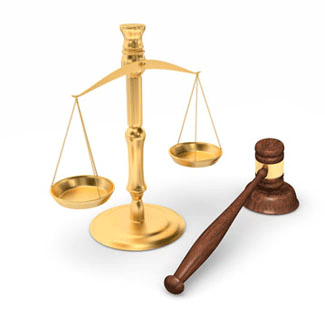 Australia Class Action Against Monsanto Begins Under The Suspicion of American Attorney Misconduct
One of the attorneys representing DeWayne Lee Johnson has been arrested and charged with attempting to extort chemical giant Monsanto
Friday, December 20, 2019 - A class-action lawsuit is underway in an Australian court against Bayer/Monsanto alleging, as others before them have, that using Roundup weedkiller caused the plaintiff cancer. The class action claims that the company represented the weedkiller as harmless and safe for humans to use. Monsanto spokespersons have gone on record in the past saying that glyphosate, the active ingredient in Roundup, is "as safe as table salt," and that they would feel comfortable drinking a glass of it. Health problems with glyphosate, however, have surfaced when the chemical is mixed with others in the Roundup herbicide cocktail. Technically speaking, isopropylamine salt of glyphosate is mixed with surfactant POEA (polyethoxylated tallow amine) to make glyphosate stick to broadleaf weeds that are Roundup's target to destroy. Unfortunately, this surfactant also makes glyphosate stick to human skin and to bioaccumulate to concentrations that even Monsanto themselves admits can cause cancer. All three successful lawsuits in the United States were by occupational or industrial-strength users of Roundup herbicide and alleged that Monsanto had an obligation to warn them to use protective waterproof rubber clothing to protect their skin when applying the weedkiller. Monsanto Roundup lawyers have vast experience handling big corporations lawsuit litigation and offer a free no obligations consultation.
According to ABC News Australia, attorneys for the group allege that Monsanto "breached consumer product safety guarantee provisions in the Australian Consumer Law. At the moment, we've got 70 to 80 non-Hodgkin's lymphoma sufferers, who range from farmers to people who worked at the council, to just your mum and dad, who have been using the product around the house, to hobby farmers" lawyers for the group told the news.
In another development related to Roundup herbicide, the attorney for DeWayne Lee Johnson, the first of three plaintiffs that were successful in suing Bayer/Monsanto, winning a jury award of $78 million, was arrested and charged the other day with an assortment of charges relating to attempting to extort Bayer/Monsanto. According to US Right to Know (USRTK), "Federal criminal charges were filed this week against attorney Timothy Litzenburg alleging the 37-year-old lawyer demanded $200 million in "consulting fees" in exchange for keeping quiet about the information that he threatened would be potentially devastating to a chemical compound supplier to Monsanto. Litzenburg was charged with one count each of attempted extortion, conspiracy and transmission of interstate communications with intent to extort. He was arrested Tuesday but has been released on bond." Litzenberg represented Johnson who alleged that using Roundup herbicide in the regular course of performing his duties as a California school maintenance and groundskeeper, and coming into repeated direct skin contact with the chemical, caused him to develop non-Hodgkin's lymphoma, a rare and fatal form of cancer of the lymph nodes. Litzenberg prepared Johnson for trial but was fired before proceedings began by the Miller law firm over concerns about his illegal and unethical dealings. The firm is suing Litzenberg "alleging Litzenburg engaged in self-dealing, and "disloyal and erratic conduct," according to USRTK. Litzenberg was supposedly preparing a lawsuit that alleged, like others, that Monsanto had prior knowledge that the active ingredient in Roundup, glyphosate, was carcinogenic, but would "take a dive" if $200 million was paid to his law firm.
More Recent Roundup Cancer Lawsuit News:
Lawyers for Roundup Cancer Lawsuits
Attorneys handling Roundup cancer lawsuits for leukemia, non-Hodgkin lymphoma, and multiple myeloma offer free, no-obligation case review for individuals and families who believe they may have grounds to file a Roundup cancer lawsuit. Working on a contingency basis, these attorneys are committed to never charging legal fees unless they win compensation in your Roundup cancer lawsuit. The product liability litigators handling Roundup claims at the Onder Law Firm have a strong track record of success in representing families harmed by dangerous drugs and consumer products.