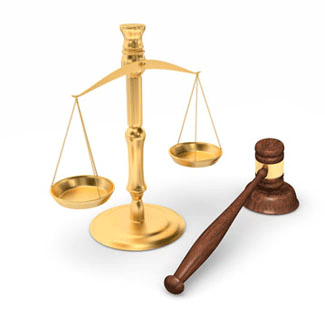 Thailand Announces December 1, 2019, Glyphosate Ban
Thailand to join Vietnam in banning glyphosate in Southeast Asia
Wednesday, October 30, 2019 - Thailand has joined the growing list of countries that have or intend to ban glyphosate-based weed killers like Monsanto's Roundup Herbicide in their country. Six middle eastern countries, Oman, Saudi Arabia, Kuwait United Arab Emirates, Bahrain, and Qatar have already banned the allegedly deadly herbicide. European Union nations The Netherlands, France, and Germany have also announced they have or intend to phase in a ban of the chemical. Thailand's neighboring country of Vietnam's Ministry of Agriculture and Rural Development also recently banned the use of glyphosate. The US states of California and Florida have also banned the use of Roundup.
According to Reuters Thailand's ban comes with strong opposition from the government of the United States who claim that the ban would harm US crop exports. "Thailand's National Hazardous Substances Committee on Tuesday voted to ban the use of three "hazardous chemicals", including paraquat, glyphosate, and chlorpyrifos, often found in pesticides or insecticides. The US is particularly concerned with the effect the ban would have on Thailand's imports of soybeans and wheat from the US, crops currently valued at around $750 million per year. The US is urging Thailand to delay a decision on the glyphosate ban and instead continue to implement its maximum safe residue policy. The US officially stands with Monsanto's defense of glyphosate as being "as harmless as table salt" and cites studies and analysis from the US Food and Drug Administration (FDA) that show that glyphosate is safe and does not cause cancer. Roundup herbicide cancer lawyers have vast experience handling recalled products and offer a free consultation with no obligation to file a claim.
Glyphosate is the active ingredient in Monsanto's Roundup Herbicide and has been alleged by the International Agency for Research on Cancer (IARC) as being "probably carcinogenic" to humans. Countries banning glyphosate are taking their lead from the three massive jury awards in the US where plaintiffs have demonstrated that regularly coming into contact with Roundup caused their non-Hodgkin's lymphoma a rare and deadly form of cancer. California school groundskeeper Dwayne Lee Johnson was awarded an appeal-adjusted $78 million for cancer he developed from allegedly coming into direct skin contact with glyphosate while spraying it regularly on school property to control weeds. Northern California resident Edwin Hardeman, was awarded $89 million for the non-Hodgkin lymphoma he developed allegedly from using Roundup on his residential properties. In a third Monsanto Bayer defeat, yet another California jury awarded more than $2 billion to Alva and Alberta Pilliod who alleged: "Bayer AG's glyphosate-based Roundup weed killer caused their cancer." According to Reuters.
Trials originally scheduled for later in 2019 have been delayed as Bayer attorneys try to work out a settlement for those who have cancer and blame Roundup Herbicide, a number that is expected to increase to around 45,000 when the company releases its quarterly report soon. Bayer could be forced to pay many times the originally proposed $8 billion settlement amount. Moreover, Bayer is concerned with the potential loss of income not only from the loss of the Roundup weed killer business but also the devastating loss of the company's genetically modified seed revenue, seeds that are rendered useless without the accompanying Roundup Herbicide.
More Recent Roundup Cancer Lawsuit News:
Lawyers for Roundup Cancer Lawsuits
Attorneys handling Roundup cancer lawsuits for leukemia, non-Hodgkin lymphoma, and multiple myeloma offer free, no-obligation case review for individuals and families who believe they may have grounds to file a Roundup cancer lawsuit. Working on a contingency basis, these attorneys are committed to never charging legal fees unless they win compensation in your Roundup cancer lawsuit. The product liability litigators handling Roundup claims at the Onder Law Firm have a strong track record of success in representing families harmed by dangerous drugs and consumer products.