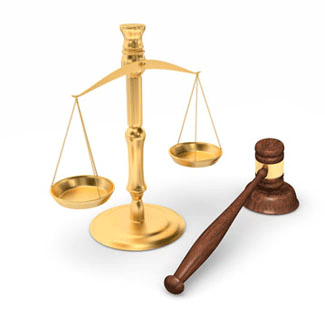 Next Glyphosate Trial to be Split Into Two Parts
The plaintiffs will have to prove glyphosate causes cancer based solely on scientific evidence before Monsanto's alleged misconduct can be heard
Tuesday, January 8, 2019 - A California judge ruling on allowable evidence in an upcoming Monsanto glyphosate cancer trial has split the case into two separate components in order not to confuse jurors. The first phase will exclude plaintiff's evidence that Monsanto executives knew that glyphosate is carcinogenic and sought to manipulate scientific studies with ghostwriters and also influence government regulators, acts that, if proven true could infuriate a jury and cause punitive damages to balloon. The first phase will focus on the science behind glyphosate and the experts that will testify on both sides as to whether or not glyphosate, the key ingredient in Roundup herbicide causes cancer. To be clear, plaintiffs claim that Roundup herbicide not only contains glyphosate but also surfactants that when taken together contribute to the development of cancer in humans. San Francisco federal court judge Vince Chhabria made the ruling the other day with the stipulation that if the plaintiffs fail to prove the scientific phase of the complaint there will be no second phase allowed.
Attorneys for the plaintiff, Edwin Hardeman, argue that the case should not be split into two contingent components on the grounds that "their scientific evidence allegedly showing glyphosate causes cancer is inextricably linked to Monsanto's alleged wrongful conduct," according to Reuters. The attorneys also were quoted as saying that "the science doesn't exist in some isolated, untouched world, and that evidence of Monsanto's alleged attempts to manipulate, misrepresent and intimidate scientists has to be included. " The plaintiff's attorneys disagree with the judge's ruling claiming Monsanto executive's reactions to their knowledge of glyphosate's carcinogenic nature caused them to taint the very scientific studies the defense will point to in phase one of the trial.
The upcoming trial breaks new ground for those that allege that Roundup herbicide causes cancer. Homeowners and home gardeners represent a pool of potential plaintiffs against Monsanto that could range in the millions. Others are those that have developed cancer from ingesting glyphosate-contaminated foods, farmers and farm workers and government maintenance workers throughout the United States. In a recent decision, a California jury awarded DeWayne Johnson $289 million, later reduced to the statutory maximum $78 million, for cancer he proved he developed by using Roundup regularly during the course of his employment as a California high school groundskeeper. Hardeman, also from California, is a homeowner who Reuters says "began using the Roundup brand herbicide with glyphosate in the 1980s to control poison oak and weeds on his property and sprayed "large volumes" of the chemical for many years on a regular basis, according to court documents." Hardeman is suffering from non-Hodgkins lymphoma, a rare and deadly form of cancer of the lymph nodes. In addition to the California venue, the two trials are similar in that both men claim that direct skin contact with Roundup's combination of glyphosate and surfactant caused their cancer. Close to 10,000 lawsuits against Monsanto are pending with over a dozen scheduled for 2019.
More Recent Roundup Cancer Lawsuit News:
Lawyers for Roundup Cancer Lawsuits
Attorneys handling Roundup cancer lawsuits for leukemia, non-Hodgkin lymphoma, and multiple myeloma offer free, no-obligation case review for individuals and families who believe they may have grounds to file a Roundup cancer lawsuit. Working on a contingency basis, these attorneys are committed to never charging legal fees unless they win compensation in your Roundup cancer lawsuit. The product liability litigators handling Roundup claims at the Onder Law Firm have a strong track record of success in representing families harmed by dangerous drugs and consumer products.