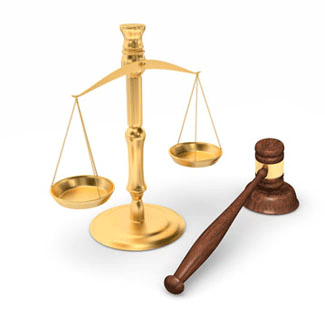 Monsanto/Bayer Face International Lawsuits From Those Who Have Used Roundup Herbicide
Three earth-shattering jury awards in the United States have set a precedent and opened the floodgates for international Roundup herbicide lawsuits
Thursday, June 6, 2019 - "A decades-long game of spin and misdirection" is the way an Australian publication is describing Monsanto's potential defense of Roundup herbicide containing glyphosate. In the first Roundup weedkiller lawsuit against Monsanto/Bayer scheduled to begin in the country, Michael Ogalirolo, 54, of Melbourne, maintains that Roundup herbicide is to blame for his non-Hodgkin's lymphoma, a rare but deadly form of cancer. Ogaliorolo alleges that over an 18 year period he used roundup weedkiller in the course of his business as a self-employed landscape gardener. Like others in the United States before him, Michael claims that Monsanto knew of the cancer risks Roundup posed yet failed to warn him and others that he needed to wear protective waterproof clothing while administering the chemical in order to avoid direct contact with the skin.
The Canberra Times of Australia reports that a writ filed in Victorian Supreme court states that "The defendant knew or ought to have known the use of Roundup products were dangerous for the plaintiff to use and capable of causing serious injury ... in particular causing DNA and chromosomal damage in human cells, cancer, kidney disease, infertility, and nerve damage, among other devastating illnesses." Monsanto Roundup cancer lawyers believe that individuals who were diagnosed with cancer after applying Roundup in their yard or as part of their occupation may be eligible to file a claim against Monsanto.
Because of the publicity that the Ogaliorolo/Monsanto trial has garnered, other Australian media outlets as well are vocally questioning the safety of glyphosate, the active ingredient in Roundup publically for the first time. An article written by Crikey.com correctly infers that if Roundup is indeed safe for human consumption, it will be the first safe chemical it has ever produced and that simply rebranding themselves from a US government chemical warfare agent to an innocuous "life-sciences" company is insufficient and will not fly. "During the last century, the US Department of Agriculture attempted to ban Monsanto's artificial sweetener saccharin due to safety concerns. Monsanto also manufactured dioxin and Agent Orange, which later were used in military warfare and banned in several countries. The company also made polychlorinated biphenyls (PCBs) used for machine coolants which were banned in the US in 1979 after governments realized how toxic and persistent it was in the environment." Now we are expected to believe that Roundup weedkiller is safe?
Much has been made in three trials to date in the US that have concluded with guilty verdicts against Monsanto as well as enormous, message-sending jury awards to plaintiffs just like Michael Ogalirolo. DeWayne Lee Johnson broke ground by winning $289 million, a sum later reduced to reasonable $78 million for the non-Hodgkin's lymphoma he developed from using Roundup herbicide regularly during the course of his employment as a California school groundskeeper. A month later, a San Francisco jury awarded Edwin Hardeman $80 million for developing the same illness from decades of spraying Roundup on his farm. And to top it off, a third and most recent case set a record by awarding Californians Alva and Alberta Pilliod $1 billion each for developing cancer from Roundup exposure.
There are currently over 12,000 alleged Roundup herbicide cancer victims waiting their turn to get in court.
More Recent Roundup Cancer Lawsuit News:
Lawyers for Roundup Cancer Lawsuits
Attorneys handling Roundup cancer lawsuits for leukemia, non-Hodgkin lymphoma, and multiple myeloma offer free, no-obligation case review for individuals and families who believe they may have grounds to file a Roundup cancer lawsuit. Working on a contingency basis, these attorneys are committed to never charging legal fees unless they win compensation in your Roundup cancer lawsuit. The product liability litigators handling Roundup claims at the Onder Law Firm have a strong track record of success in representing families harmed by dangerous drugs and consumer products.