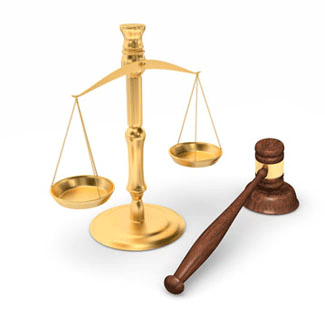 Kelloggs Will Stop Buying From Companies That Spray Glyphosate Pre-Harvest By 2025
The practice of drying out grains, wheat, and oat has come under criticism as loading children's breakfast cereals with glyphosate
Friday, January 31, 2020 - The handwriting is on the wall concerning the eventual demise of Roundup herbicide when major food companies like Kellogg decides to stop using oats and grains that have been treated with Roundup herbicide. In a very positive and realistic decision, the nations' largest maker of breakfast cereals and associated oat and wheat products announced that they will phase out using crops that have been sprayed with Bayer/Monsanto's Roundup herbicide "pre-harvest," and completely within 5 years. The ban does not effects crops that use glyphosate to control weeds, but only to those who spray the chemical as a "drying agent" immediately before harvest with the purpose of maximizing the crop's yield. Roundup cancer warnings have been issued by numerous governmental bodies and public health groups and Roundup attorneys offer a free consultation before filing a lawsuit claim.
The move comes as a surprise to farm industry insiders who first found out about the news through the internet on the company's Open for Breakfast website. According to the Genetic Literacy Project.org, Kellogg made their announcement without first alerting farm trade organizations that would be the most affected by the company's decision: "We are working with our suppliers to phase out using glyphosate as pre-harvest drying agent in our wheat and oat supply chain in our major markets. That includes Britain, France, the United States, Canada, Mexico, and Australia." The Washington Post originally broke the story the other day and the news of Kellogg's decision came as a surprise to wheat and oat growers associations who continue to support the use of glyphosate and say that it is safe. According to the Post, Caitlin Eannello, the director of communications for the National Association of Wheat Growers is quoted as telling them: "We heard something [about it] this morning but didn't realize this was in the works on their end, and we're trying to find out exactly what it means," Eannello said in a phone interview. "Glyphosate is very safe, and there's no real alternative. If it were to be eradicated, producers would probably stop growing. [Kellogg's] announced without talking to us."
Using glyphosate as a drying agent has come under heavy criticism, perhaps more so than using glyphosate to control weeds, as the practice has been blamed for breaking the threshold and causing unacceptably high levels of glyphosate to show up in the breakfast cereals and other products we eat ourselves and feed to our children every day. The amount of glyphosate that is being detected is within the EPA limits for adults but is illegal in foods fed to children which of course are smaller and lighter than adults. CBS News recently reported that glyphosate was found in levels considered unsafe for children in 21 children's breakfast cereals tested. The products that tested the highest for glyphosate were "Honey Nut Cheerios, Nature Valley Fruit & Nut Chewy Trail Mix Granola Bars, Dark Chocolate & Nut, Nature Valley Sweet & Salty Nut granola bars, Cashew, Nature Valley Soft-Baked Oatmeal Squares, Cinnamon Brown Sugar." The Kellogg glyphosate ban could set the stage for other companies to follow suit and cease the practice of drying their crops before harvest and lessen the levels of glyphosate showing up in foods that are marketed as health food.
More Recent Roundup Cancer Lawsuit News:
Lawyers for Roundup Cancer Lawsuits
Attorneys handling Roundup cancer lawsuits for leukemia, non-Hodgkin lymphoma, and multiple myeloma offer free, no-obligation case review for individuals and families who believe they may have grounds to file a Roundup cancer lawsuit. Working on a contingency basis, these attorneys are committed to never charging legal fees unless they win compensation in your Roundup cancer lawsuit. The product liability litigators handling Roundup claims at the Onder Law Firm have a strong track record of success in representing families harmed by dangerous drugs and consumer products.