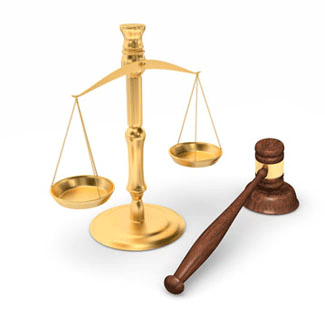 Bayer Is Expected To Settle Roundup Lawsuits in February
Lawyers are trying to get at least three more cases tried in California and Missouri before a settlement is reached
Monday, January 20, 2020 - Reuters has announced that a settlement may be near for approximately 75,000 cancer claims including 45,000 served lawsuits that allege glyphosate, the active ingredient in Roundup Weedkiller caused their non-Hodgkin's lymphoma a rare and deadly cancer of the lymph glands. Mediator Ken Feinberg told reporters that he was "cautiously optimistic that a settlement will ultimately be reached." Feinberg also was quoted that the number of lawsuits expected was expanding to over 85,000 and that although there is no guarantee, a settlement may be less than a month away. It is assumed that there will be different levels of "structured settlement" rather than one large lump sum estimated that could approach $10 billion. The company may be seeking to set aside reserves with a third party who will pay monthly or annual payments based on the individual plaintiff's age, health and survivors if any. Herbicide cancer lawyers are experienced attorneys with vast experience and a winning track record against multi-million dollar conglomerates and offer a free cosultation with no obligation to file a claim.
The news of the potential settlement comes as more and more evidence surfaces every day that increases the public's concern over the safety of glyphosate may be carcinogenic or worse. Studies are starting to link glyphosate with the geometric increases in obesity in adults and autism in children as glyphosate causes damage to human DNA as per MIT scientist Dr. Stephanie Seneff. Glyphosate kills all broad-leaf plant life it comes into contact with unless the plant has been genetically modified, again by Monsanto, to resist the defoliant. Researchers in the EU are starting to find alarming amounts of glyphosate in GMO soybeans that have been harvested because the herbicide is being used in ever-increasing quantities and many more times per growing season than originally intended by farmers growing nearly every type of crop. Of particular concern is the spraying of wheat a second or third time during a season to "dry them out", killing every weed just before the harvest. This leaves the maximum amount of residue on wheat and also in the wheat-based foods we eat like bread, breakfast cereals and packaged health grain bars. In 2018, studies showed that there is an unacceptable level of glyphosate in the breakfast cereals we feed our children.
The Roundup glyphosate cancer settlement is directed toward several attorneys that each represents large numbers of clients. The settlement is being delayed by attorneys that have trials against Monsanto scheduled for this month and want them to proceed. Monsanto lost all three trials in 2019 against them and Bayer's CEO is eager to settle. The Trump administration has pressured the US Food and Drug Administration to issue the opinion that glyphosate is safe and does not cause cancer, a statement directly in opposition to the International Agency for Cancer Research who found that after conducting laboratory animal tests, glyphosate is "probably carcinogenic." Bayer has currently set aside $5 billion for research into alternatives to Roundup weedkiller as European countries like Germany, France, Belgium, and the Netherlands have started phased-in bans of glyphosate or have banned the herbicide entirely. Critics of an outright ban fear the economic consequences of raising a farmer's cost of growing crops as well as that there is no guarantee that glyphosate's replacement will not be even more deadly.
More Recent Roundup Cancer Lawsuit News:
Lawyers for Roundup Cancer Lawsuits
Attorneys handling Roundup cancer lawsuits for leukemia, non-Hodgkin lymphoma, and multiple myeloma offer free, no-obligation case review for individuals and families who believe they may have grounds to file a Roundup cancer lawsuit. Working on a contingency basis, these attorneys are committed to never charging legal fees unless they win compensation in your Roundup cancer lawsuit. The product liability litigators handling Roundup claims at the Onder Law Firm have a strong track record of success in representing families harmed by dangerous drugs and consumer products.