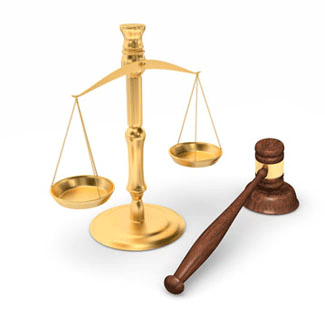 Progress In Roundup Cancer Settlement Talks Are Rumored
The legal landscape changes fast as last week the Coronavirus pandemic threatened to end Roundup cancer talks
Wednesday, June 3, 2020 - Just as negotiations over settling thousands of lawsuits against them looked hopelessly stalled, rumors have it that Bayer told Bloomberg.com that they have made progress on several fronts towards agreeing. Bayer has acknowledged that about 125,000 lawsuits have been filed against them by individuals that have developed cancer or the families of those who have died of cancer allegedly from using Roundup Herbicide regularly over a long time and that they have set aside $10 billion to compensate about 85,000 actual and future lawsuits. Future lawsuits are a major concern of plaintiff lawyers as the type of cancer in question, non-Hodgkin's lymphoma, can have a latency period of more than a decade and that the product could be claiming new victims as of the time of this writing that will not know they have the disease until possibly 2030. Only Roundup weedkiller victims that have developed non-Hodgkin's lymphoma or have died of that specific disease within the last decade would be covered in the settlement and those that alleged the herbicide caused multiple cancers. Monsanto Roundup cancer lawsuits are represented by top national attorneys and offer a no obligation, free consultation before filing a claim.
Chemweek.com reports that no deals have been signed but Bayer could make an announcement of so doing as early as June 2020. "We've made progress in the Roundup mediation discussions under the auspices of [US court-appointed mediator] Ken Feinberg but in keeping with the confidentiality of this process, the company will not speculate about settlement outcomes or timing," says a Bayer spokesperson. "As we have said previously, the company will consider a resolution if it is financially reasonable and provides a process to resolve potential future litigation." Feinberg said last week that he remained "cautiously optimistic" a national settlement would be reached, and added that the coronavirus disease 2019 (COVID-19) pandemic had "slowed momentum," according to Chemweek.
Last week Fortune.com reported that negotiations had stalled and future meetings were on hold due to the uncertainties surrounding the economic impact of the Coronavirus pandemic possibly making stock and asset valuations unrealistically depressed. About Lawsuits reported: "A third "wave" of Roundup lawsuits have been identified in the federal court system, which will go through case-specific discovery in preparation for trial, as settlement negotiations continue to stall in thousands of cases brought by users of the controversial weedkiller who developed non-Hodgkins lymphoma."
A Bayer company spokesperson told Bloomberg that the company blamed the more than doubling of the then-current 52,000 lawsuits to over 125,000 on attorney TV advertising thought to be in the 100 million dollar range in 2019. Each of the 85,000 Monsanto cancer plaintiffs expects to receive millions based on three previous bellwether lawsuits that were decided in favor of similar plaintiffs where juries awarded hundreds of millions of dollars in punitive damages. Bayer was found to be negligent in failing to warn occupational users of Roundup herbicide to wear protective waterproof clothing when applying the chemical and to avoid direct skin contact with the product. Legal experts close to Bayer speculate that the company could place its Monsanto subsidiary into bankruptcy to lower plaintiff expectations.
More Recent Roundup Cancer Lawsuit News:
Lawyers for Roundup Cancer Lawsuits
Attorneys handling Roundup cancer lawsuits for leukemia, non-Hodgkin lymphoma, and multiple myeloma offer free, no-obligation case review for individuals and families who believe they may have grounds to file a Roundup cancer lawsuit. Working on a contingency basis, these attorneys are committed to never charging legal fees unless they win compensation in your Roundup cancer lawsuit. The product liability litigators handling Roundup claims at the Onder Law Firm have a strong track record of success in representing families harmed by dangerous drugs and consumer products.