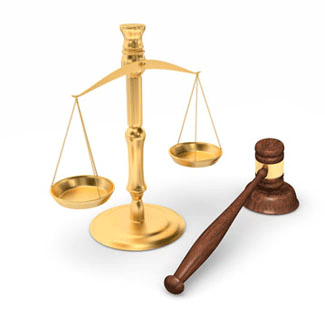 Monsanto is Losing it Fight Against Roundup Warning Labels
Monsanto is fighting California's requirement that the company warns consumers with "clear and reasonable" language that glyphosate causes cancer
Tuesday, June 5, 2018 - Since 2017, Monsanto has faced over 4000 lawsuits from plaintiffs that were encouraged to come forward when the State of California's Office of Environmental Health Hazard Assessment (OEHHA) included glyphosate, the active ingredient in Monsanto's Roundup Ready herbicide, on its list of chemicals that cause cancer. Those suing Monsanto, maker of Roundup Ready, claim that their decades-long usage of the herbicide in their occupation caused their non-Hodgkin's Lymphoma, a rare form of blood cancer. The first trial against Monsanto will begin on June 18, 2018, as Duane Johnson, a California groundskeeper dying from non-Hodgkins lymphoma, sues the company claiming it has long known that glyphosate is carcinogenic in humans is slated to begin. The results of such a trial will have an impact on thousands of lawsuits globally. A US judge recently ruled that scientific evidence will be allowed at trial and that jurors may consider punitive damages against Monsanto.
Products containing chemicals listed on the cancer list are required to label them to warn consumers, and retailers must post a warning sign at the front door to their establishment. Most retailers will immediately drop a product line that contains one of the cancer chemicals rather than have to post the sign.
Monsanto challenged the state's decision to place glyphosate on the cancer list and failed. The company was successful, however, in blocking the state from requiring Monsanto to post a warning label on bottles of Roundup. Monsanto attorneys successfully argued that requiring the company to do so would violate their commercial right to free speech and was unconstitutional. The basis of California's decision was the IARC's findings that glyphosate is, "probably carcinogenic in humans" after research indicated that it was "definitely carcinogenic in the animals" they tested. Monsanto successfully argued that the word "probably" was indefinite. The (OEHHA) does not actually do the research on chemical it deems cause cancer but relies on peer-reviewed studies done by accredited independent US government and international health agencies and associations. Inclusion on California's Proposition 65 cancer list was automatic and the list has a goal of "protecting California drinking water from toxic substances that could cause cancer or birth defects."
The study finding glyphosate to be probably carcinogenic in humans was conducted by scientists working for the International Agency for Cancer Research in Lyon France, a division of the prestigious World Health Association.
Those suing Monsanto have also been bolstered by a recent court decision that allows such cases to go forward. Monsanto has always claimed that glyphosate blocks an enzyme found in plants only but it has been determined that the enzyme is also found in trillions of cells in human gut bacteria. Court documents also indicate that in 2010, Monsanto registered and three years later was granted a patent claiming glyphosate as an "antibiotic."
Lawyers for Monsanto argue that before the IARC's ruling there was not a single lawsuit claiming a link between glyphosate and cancer despite millions of people using the product for decades.
More Recent Roundup Cancer Lawsuit News:
Lawyers for Roundup Cancer Lawsuits
Attorneys handling Roundup cancer lawsuits for leukemia, non-Hodgkin lymphoma, and multiple myeloma offer free, no-obligation case review for individuals and families who believe they may have grounds to file a Roundup cancer lawsuit. Working on a contingency basis, these attorneys are committed to never charging legal fees unless they win compensation in your Roundup cancer lawsuit. The product liability litigators handling Roundup claims at the Onder Law Firm have a strong track record of success in representing families harmed by dangerous drugs and consumer products.