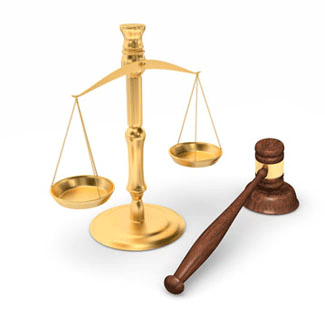 Monsanto Roundup Lawsuits Expose History Of Fraud
Roundup cancer lawsuits filed against Monsanto claim decades of fraudulent behavior by the agricultural company.
Saturday, December 31, 2016 - In the Roundup lawsuits that have been filed against Monsanto, a recurring theme is the fraud that the agricultural company has been involved in regarding the testing of its products. Most notably for these lawsuits, the testing of Roundup has come under fire for tampering and fraud on the part of Monsanto. Monsanto maintains that it has done nothing wrong on its end, but the evidence mounting against the company has become significant. Nationwide Monsanto Roundup lawsuits were consolidated into an MDL in early October by the Judicial Panel on Multidistrict Litigation.
In the years following the second EPA classification, reports of major scientific fraud by Monsanto began to surface worldwide. There were claims that Monsanto hired companies to specifically determine that glyphosate was not carcinogenic. Two companies that Monsanto worked with in this arena had employees convicted of fraud. Plaintiffs claim that the carcinogenic properties of Roundup were among the scientific data Monsanto fraudulently kept from consumers. Plaintiffs claim that they may not have used Roundup products if they had been warned of this information.
In addition to alleged fraudulent behavior, plaintiffs and their Roundup attorneys also hold Monsanto responsible for failing to warn consumers of the carcinogenic risks associated with their popular weed-killer. Many of the allegations describe consumers using Roundup liberally, often with it getting on their hands and faces, and claim they could have curbed those actions or stopped using the product all together if they had been aware of the serious side effects it had been linked to. The studies where those links were initially published will be a part of the science day before the federal court where the Roundup lawsuits are consolidated.
According to a U.S. Geological Survey, upwards of 2.6 billion gallons of pesticides have been used in America in the last 20 years. The figure is a significant one as many of these pesticides may contain glyphosate, one of the main active ingredients associated with cancer development. The International Agency for Cancer Research determined in 2015 that glyphosate was a likely carcinogen, which prompted a number of Roundup cancer lawsuits to be filed.
In addition to the International Agency for Cancer Research, both the Department of Justice and the FDA have conducted investigations into the carcinogenic properties associated with Monsanto's Roundup products. There have also been a number of studies published over the years pointing out glyphosate's effects on cells and how it damages or mutates them in a way that promotes the development of cancer.
The Monsanto Roundup cancer lawsuits claim that alternative choices may have been used if the company could have warned consumers that their products were dangerous. No such warning was issued however, which was especially troubling given the evidence in support of glyphosate as a carcinogen goes back to the early 2000s. There is even evidence in the Roundup cancer lawsuits that peer reviews for glyphosate original classification were met with pause, with one of the reviewers refusing to sign off on the conclusions made by the committee that approved glyphosate.
More Recent Roundup Cancer Lawsuit News:
Lawyers for Roundup Cancer Lawsuits
Attorneys handling Roundup cancer lawsuits for leukemia, non-Hodgkin lymphoma, and multiple myeloma offer free, no-obligation case review for individuals and families who believe they may have grounds to file a Roundup cancer lawsuit. Working on a contingency basis, these attorneys are committed to never charging legal fees unless they win compensation in your Roundup cancer lawsuit. The product liability litigators handling Roundup claims at the Onder Law Firm have a strong track record of success in representing families harmed by dangerous drugs and consumer products.