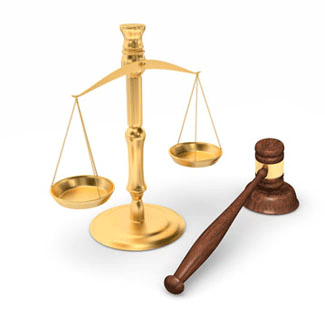 Bayer Seeking Time To Have Three Jury Verdicts Against Them Overturned
Bayer may not be as interested in negotiating a settlement as they are in buying time to appeal the billions of dollars in jury awards against them
Monday, October 21, 2019 - It is becoming clear that attorneys at Bayer/Monsanto do not think that they will be able to defend themselves in court from the avalanche of more than 45,000 lawsuits that have been filed against them as per the company's quarterly report due out any day. The St. Louis Business Journal, a definitive source of up to the minute information about locally'domiciled Monsanto, reports that Bayer/Monsanto has been granted a delay in upcoming trials scheduled for this fall and winter that were pushed back to 2020 so that the company can prepare a settlement offer. To date, three juries have awarded four plaintiffs billions of dollars in punitive damages in total in the three trials decided against Monsanto. The delay allows the company to not only prepare a settlement offer but first to pursue the appeals that have been filed which they hope will overturn the verdicts or substantially reduce the punitive damages awards. Roundup cancer lawsuits represented by top national attorneys nationally offer a free consultation before filing a claim.
Bayer, the parent company of Monsanto, seems to have realized that the chemical cocktail called by the brand name Roundup causes skin irritation that can lead to non-Hodgkin's lymphoma, a rare and deadly form of cancer when a user such as a farmer, landscaper or government maintenance worker comes into direct skin contact with the weedkiller. It is the chemical surfactant that causes glyphosate to stick to the leaves and stems of plants that have not been genetically pre-treated to be resistant and bioaccumulate to cancerous levels, a fact that the company does not dispute. Monsanto is negligent in failing to warn industrial users of this fact as well as resisting when a California government agency tried to force the company to place a warning label advising users to wear protective waterproof clothing including goggles when applying Roundup on their farm, landscape, government property or home garden. Most people that have used Roundup and developed cancer alleges that they often would spend the day with their clothing and skin drenched in the weedkiller.
Bloomberg.com estimates that Monsanto may be able to settle the original batch of around 18,000 cases against them for $2 billion to $20 billion, but those numbers have since increased due to the rise in the number of cases against Monsanto expected to be announced shortly. Settlement estimates now make a number around $50 billion more likely.
Whatever the number is, Bayer/Monsanto must get out ahead of the adverse publicity that the guilty verdicts against them are generating. Monsanto was a generally distrusted company to begin with having brought to market such wondrous household formulas as Agent Orange and DDT, both highly carcinogenic compounds thought to be responsible for millions of cancers and as many deaths in South East Asia. Bayer severely underestimated the blow back that the billions in damages would create to the demand for their bread and butter genetically modified seed business also and entire European countries like France and Germany have announced phased-in total bans of the chemical. Without Roundup and glyphosate, Monsanto's genetically modified seeds are useless and this fact alone puts the practicality of the company's acquisition of Monsanto in question.
More Recent Roundup Cancer Lawsuit News:
Lawyers for Roundup Cancer Lawsuits
Attorneys handling Roundup cancer lawsuits for leukemia, non-Hodgkin lymphoma, and multiple myeloma offer free, no-obligation case review for individuals and families who believe they may have grounds to file a Roundup cancer lawsuit. Working on a contingency basis, these attorneys are committed to never charging legal fees unless they win compensation in your Roundup cancer lawsuit. The product liability litigators handling Roundup claims at the Onder Law Firm have a strong track record of success in representing families harmed by dangerous drugs and consumer products.