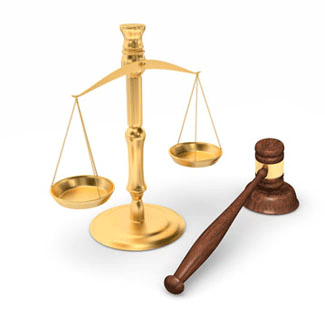 Former Monsanto Chairman Will Testify in Upcoming Roundup Cancer Trial
The State of Missouri will host the trial, the same state as the chairman's residence
Wednesday, December 11, 2019 - The fourth and most recent case against Monsanto claiming that Roundup Herbicide caused the plaintiff's cancer is scheduled to begin in early January 2020, and the former chairman of Monsanto is being required to testify. EcoWatch has reported that "Former Monsanto Chairman and CEO Hugh Grant will have to testify in person at a St. Louis-area trial set for January." Plaintiff Charlean Gordon suffers from non-Hodgkin's lymphoma, a rare and often fatal cancer of the lymph nodes that she claims was caused by using Roundup weedkiller for 25 years on her garden, lawn, and around her home in South Pekin, Illinois. Three other trials have all been decided against Monsanto and jury awards have been in the billions of dollars, however, the awards were significantly reduced on appeal. There are currently close to 45,000 cases pending against German Life Sciences conglomerate Bayer Inc. that acquired Monsanto in 2018 for $63 billion. The company has been reported to be actively seeking a settlement which legal and financial experts believe could approach $50 billion. In addition to the losses from a drop in Bayer's stock price and legal costs, the company fears that adverse scientific publicity is causing countries around the world to ban glyphosate, the active ingredient in Roundup weed killer, a move which could devastate Monsanto's bread and butter seed business and render the company virtually worthless. Bayer chairman Werner Baumann has told the news that the company has committed another $5 billion for research and development into non-glyphosate based weed control alternatives. Monsanto crops are genetically modified to be resistant to Roundup Herbicide which kills every plant except the genetically modified ones. Without Roundup there is no need for the Monsanto seeds.
Former Monsanto chairman Grant is compelled to testify because Monsanto was domiciled in the same state, Missouri, as the trial and that Grant is a resident of. The other three cases were brought in California. While the defense rightfully has objected to the subpoena forcing the chairman to appear in court because he is not a scientific expert, the judge disagreed and agreed with plaintiff attorneys that point out that Grant has actively defended Roundup and its active ingredient glyphosate in the media as being "as safe as table salt." According to EcoWatch, "Mr. Grant appeared for interviews on public radio representing that Roundup is not a carcinogen; in earnings calls for investors Mr. Grant personally responded that the classification of glyphosate as a probable carcinogen was 'junk science;' in 2016 Mr. Grant personally lobbied the EPA Administrator and the Agricultural Committee Chair of the topic of glyphosate," the special master's order states." Defense attorneys also argued that Grant would be unable to testify as he was scheduled to be out of the country in January 2020 but the judge confirmed his original decision for Grant to be present.
More Recent Roundup Cancer Lawsuit News:
Lawyers for Roundup Cancer Lawsuits
Attorneys handling Roundup cancer lawsuits for leukemia, non-Hodgkin lymphoma, and multiple myeloma offer free, no-obligation case review for individuals and families who believe they may have grounds to file a Roundup cancer lawsuit. Working on a contingency basis, these attorneys are committed to never charging legal fees unless they win compensation in your Roundup cancer lawsuit. The product liability litigators handling Roundup claims at the Onder Law Firm have a strong track record of success in representing families harmed by dangerous drugs and consumer products.