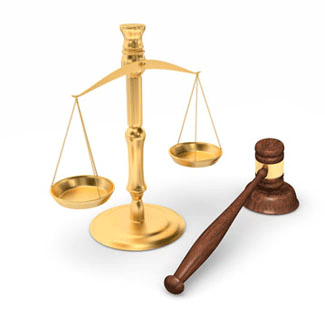 Monsanto/Bayer Loses The First Round in Glyphosate Cancer Trial
In a first of its kind Federal trial, a California jury has determined that the scientific evidence presented by plaintiffs was sufficient to conclude that glyphosate "substantially contributed" to the plaintiff's cancer
Thursday, March 21, 2019 - Edwin Hardeman, a California property owner, alleges that using Roundup herbicide for decades to control poison oak and other weeds on and around his property caused him to develop non-Hodgkin's lymphoma, a rare but deadly form of cancer. Judge Vincent Chhabria determined before the trial began that it be divided into two phases, the first phase to see whether or not glyphosate, the active ingredient in Roundup herbicide, caused the plaintiff's cancer, and the second phase which will get underway shortly, will allow evidence of Monsanto's alleged corporate wrongdoing to be presented to jurors to decide the amount of compensation and punitive damages to be awarded. The ruling was in line with Monsanto's request that the jury is allowed to focus on each phase of the trial by itself, a strategy that so far has backfired royally. In requesting the trial to be divided into two, Monsanto was trying to avoid a replay of the jumble of confusing evidence presented by attorneys for DeWayne Johnson who was awarded $279 million (reduced to $79 million on appeal). Johnson claimed that his cancer was caused by coming into direct skin contact with Roundup herbicide as he regularly sprayed it on California school grounds during the course of his employment. Johnson testified that he would often come home "covered in the stuff." Monsanto glyphosate cancer lawsuits handled by national attorneys representing families and individuals harmed by Monsanto glyphosate are available for a free consultation.
The Hardeman case will now proceed to the punitive damages stage and jurors will be allowed to see Monsanto internal memos that indicate company scientists "ghostwrote" interpretations of independent scientific findings on glyphosate and fraudulently presented them to the US Food and Drug Administration (FDA) as objective scientific analysis. The memos also show that Monsanto appeared to be able to squash the FDA reporting of glyphosate tests that showed a link between glyphosate and cancer by directly influencing high-ranking FDA officials.
In reaction to the plaintiff's win in the first phase of the trial, Bayer AG stock fell over 12 percent, losing an estimated $5 billion, a jury award that would no doubt be more than acceptable to the plaintiff.
The decision for the plaintiff flys in the face of Judge Vincent Chhabria admonitions and sanctions placed on the plaintiff's attorneys for failing to follow the judge's order to refrain from presenting anything but scientific testimony to the jurors in the first phase. "Rather than present scientific studies and expert testimony, the plaintiff's attorney spent a "significant amount of time" on Hardeman's (the plaintiff) personal life, and referenced several pieces of excluded evidence, particularly involving the U.S. Environmental Protection Agency and the International Agency for Research on Cancer, or IARC." according to Law.com.
The Bayer annual report indicates that the company has been hit with more than 11,000 lawsuits claiming Roundup herbicide causes cancer leading those in the legal community to speculate that the company may likely try to reach a settlement with the group. The Hardeman case was the second of two decided against Monsanto/Bayer and is thought to encourage thousands of more lawsuits.
More Recent Roundup Cancer Lawsuit News:
Lawyers for Roundup Cancer Lawsuits
Attorneys handling Roundup cancer lawsuits for leukemia, non-Hodgkin lymphoma, and multiple myeloma offer free, no-obligation case review for individuals and families who believe they may have grounds to file a Roundup cancer lawsuit. Working on a contingency basis, these attorneys are committed to never charging legal fees unless they win compensation in your Roundup cancer lawsuit. The product liability litigators handling Roundup claims at the Onder Law Firm have a strong track record of success in representing families harmed by dangerous drugs and consumer products.