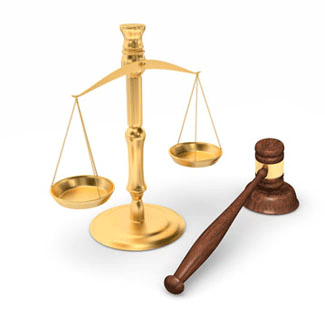 Judge Reduces Another Roundup Punitive Damages Award
The judge enforces the jury's findings that Monsanto acted with malfeasance of forethought falling short of deliberately causing harm
Tuesday, July 16, 2019 - A California judge made good on his word to reduce the jury award in the second of three verdicts against Monsanto. U.S. District Judge Vince Chhabria reduced the punitive damages portion of Edwin Hardeman's jury award to $20 million from $75 million. The judge upheld the $5.27 million in compensatory damages and also said: "the jury acted reasonably in awarding punitive damages" according to Reuters. The judge rejected the larger punitive damages award on constitutional grounds as being excessive when compared to the compensatory damage award. The judge cited Monsanto's behavior as reprehensible but not reaching to an excessive level due to no evidence that the company's concealment of their knowledge that glyphosate could cause cancer was designed to intentionally cause harm. More importantly, the judge upheld the jury's verdict and ordered that there be no new trial as Monsanto had requested.
The reduction in the amount of punitive damages awarded Edwin Hardeman was the second such victory for Monsanto. The first involved California school groundskeeper DeWayne Lee Johnson who alleged that his use of Roundup herbicide caused him to develop non-Hodgkin's lymphoma from coming into direct skin contact with the chemical. Johnson sprayed Roundup on the school grounds where he worked several times per week for several years and at times would come home "drenched in the stuff." Johnson was originally awarded punitive damages of $250 million later reduced to $39 million equal to the compensatory damages he was awarded for a total award of $78 million.
Next in line for consideration is the $2 billion in punitive damages awarded to Alberta and Alva Pilliod, both in their 70s. The couple developed NHL allegedly from using Roundup herbicide regularly around their properties beginning in the mid-1970s. The adjusted punitive damages award will most likely be somewhere around the $55 million in compensatory damages the couple was awarded. Monsanto cancer lawsuits represented by top national attorneys helping families harmed by glyphosate known to cause cancer. These attorney's offer a free no obligation consultation before filing a claim.
Monsanto, which was acquired by Bayer in 2018 for $63 million, has been accused of a number of incidences of malfeasance. The first is that glyphosate, the active ingredient in Roundup herbicide becomes more highly toxic when mixed with surfactants combined in the Roundup product and substantially contributes to the development of cancer when a person, usually an occupational user of the product, comes into direct skin contact with the chemical regularly and over a long period of time. Plaintiffs have argued that Monsanto was negligent in failing to place a warning label on the product alerting users to wear protective waterproof clothing when applying the chemical and to avoid direct skin contact. Secondly, Monsanto executives have been accused of covering up their knowledge that glyphosate was carcinogenic. Internal company memos show that Monsanto paid for company scientist to write favorable opinions of studies on glyphosate and to present them to government officials at the FDA and elsewhere as independent and objective.
It is difficult to accurately say how many lawsuits have been filed against Monsanto/Bayer with the number ranging from 13,000 to 30,000. The next trial will be on Aug. 19 in St. Louis, Monsanto's hometown of St. Louis Missouri. 50-year old Sharlean Gordon seeks "recovery for damages as a result of developing Non-Hodgkin's Lymphoma ("NHL"), which was directly and proximately caused by wrongful conduct by Monsanto."
More Recent Roundup Cancer Lawsuit News:
Lawyers for Roundup Cancer Lawsuits
Attorneys handling Roundup cancer lawsuits for leukemia, non-Hodgkin lymphoma, and multiple myeloma offer free, no-obligation case review for individuals and families who believe they may have grounds to file a Roundup cancer lawsuit. Working on a contingency basis, these attorneys are committed to never charging legal fees unless they win compensation in your Roundup cancer lawsuit. The product liability litigators handling Roundup claims at the Onder Law Firm have a strong track record of success in representing families harmed by dangerous drugs and consumer products.