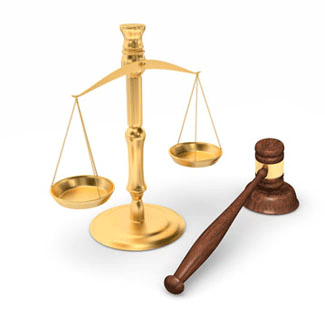 Bayer Told To Put Up or Shut Up About Glyphosate Cancer Settlement
Nothing has happened since Bayer announced a settlement agreement months ago
Saturday, August 29, 2020 - The Federal judge presiding over the settlement negotiations between Bayer and 125,000 alleged Roundup Herbicide Cancer victims, is annoyed that the company has not made any progress in settling the claims. Lawyers for about 85,000 plaintiffs included in the settlement have not heard when the money will be paid to their clients, and say that the company has effectively reneged on their settlement promises. Lawyers demand that approximately 30,000 individual lawsuits not covered in the settlement should proceed. Bloomberg reports, "U.S. District Judge Vince Chhabria said during a hearing Thursday he is concerned Bayer has manipulated the settlement process since announcing its plan in June to resolve 85,000 of the 125,000 cases alleging that the herbicide causes cancer. He said he will revisit in a month whether to keep the litigation on hold for settlement talks to continue or to let more trials proceed." Judge Calabria told Bloomberg that he thought the settlement was complete and is concerned that he could be thought of as complicit in Bayer's "shenanigans" if the company is not completely transparent in the actual settlement process. Bayer spokespersons told Bloomberg settlements this large and complex take time without offering the public any specifics.
The concern that Roundup cancer attorneys have is that the indefinite delay in processing the settlement is delaying the other plaintiffs of their trials. The judged had voided a second part of the $11 billion Bayer Roundup Cancer settlement because it included a phase where experts were to be appointed by Bayer to settle the scientific issues once and for all. The judge told the company that it is up to juries to decide which expert witnesses to believe and which ones not to believe.
The number of lawsuits was officially last thought to be 30,000 could have grown by now to double that amount of more, and Bayer is not out of the woods regardless of how the multibillion-dollar settlement plays out. Tens of thousands more lawsuits could be forthcoming in the years to come as the long-term effects of glyphosate on human cancer becomes more apparent. The latest glyphosate research is concerned that blanket spraying glyphosate over forest areas could run off into aquifers, streams, and lakes and find its way into local water supplies. The Narwal.ca, a Canadian watchdog agency reported, "Several organizations and researchers have raised concerns about glyphosate's potential effects on human health, linking it to cancer, infertility, liver disease, and other ailments. Studies have also shown glyphosate has toxic effects on earthworms, insects, amphibians, and other aquatic species."
On a far grander scale, MIT professor Dr. Stephanie Seneff is predicting a cataclysmic explosion in the number of cases of autism that could be attributed to the DNA damage caused by glyphosate. Glyphosate is in nearly everything humans eat, from breakfast cereals to fruit drinks. Dr. Seneff predicts that cases of autism could increase by 50% by 2025 because of the increases in the use of glyphosate. If so, an entirely new round of Bayer Roundup litigation could be just around the corner.
More Recent Roundup Cancer Lawsuit News:
Lawyers for Roundup Cancer Lawsuits
Attorneys handling Roundup cancer lawsuits for leukemia, non-Hodgkin lymphoma, and multiple myeloma offer free, no-obligation case review for individuals and families who believe they may have grounds to file a Roundup cancer lawsuit. Working on a contingency basis, these attorneys are committed to never charging legal fees unless they win compensation in your Roundup cancer lawsuit. The product liability litigators handling Roundup claims at the Onder Law Firm have a strong track record of success in representing families harmed by dangerous drugs and consumer products.