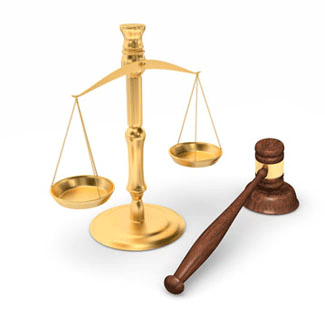 Austria Bans Glyphosate Herbicide
Glyphosate toxicity is a cause for concern for Europe's most environmentally-conscious nations like German, Austria, and The Netherlands
Friday, July 5, 2019 - Austria is about to become the first nation in Europe to issue an outright ban on glyphosate the active ingredient in Roundup weedkiller. Glyphosate in Roundup has been linked to individuals in the United States developing non-Hodgkin's lymphoma, a rare form of cancer. All three glyphosate/cancer trials to date have resulted in unanimous jury verdicts with punitive damages awarded to plaintiffs that exceed $2 billion dollars. There are over 13,000 individuals with cancer in the US that have filed suit and are awaiting their day in court to hold Monsanto/Bayer accountable for failing to warn of the cancer risks. While not admitting guilt, Bayer's CEO has pledged the company's shareholders to commit $5.6 billion immediately to explore alternative forms of weedkillers. The company's stock has plunged to less than half of what it was prior to the Monsanto acquisition. Monsanto glyphosate cancer lawsuit lawyers are experts in the field of product liability litigation and are dedicating their firm's significant resources to providing the best Roundup cancer legal representation available.
In 2016, the International Agency for Research on Cancer (IARC) a division of the World Health Organization issued a warning that glyphosate is "probably carcinogenic." In response, the US State of California added glyphosate to its official list of cancer-causing substances sold in the state. State officials wanted to require Monsanto to place a cancer warning label on the product but their effort was defeated by Monsanto on Constitutional grounds. According to Gismodo.com, Austria's head of the Social Democratic Party cited "increasing scientific evidence" claiming that glyphosate causes cancer. According to Reuters, the Austrian Parliament has taken the first and conclusive step towards an outright ban on the weedkiller. "Austria's lower house of parliament passed a bill on Tuesday banning all uses of the weedkiller glyphosate, the first time a European Union country has taken such strong action against the chemical over concerns that it can cause cancer."
At first glance, one might conclude that Austria's decision to completely ban glyphosate would embolden other EU nations to do the same but this might not be the case. In fact, France, once a leader of the ban-glyphosate bandwagon, has reconsidered and intends to renew glyphosate's license in a year or two citing French farmer's long-term best interests. Austria is known throughout the world for its pristine mountain landscapes and clean air and water and also the highest percentage of organic crops, around 23%. That number is over three times as high as the next most health-conscious country.
Austria's move on glyphosate comes only days after Germany's Prime Minister Angels Merkel declared that her nation would be reducing its usage of glyphosate incrementally over the years to come. According to Ms. Merkel, "Germany plans to discontinue the usage of glyphosate," and told reporters at Reuters "Use of Bayer's contested weedkiller glyphosate, the subject of more than 10,000 lawsuits in the U.S. over claims it causes cancer, will eventually die out." Merkel failed to name the specifics of the glyphosate phase-out program and would not consider her actions to be an outright ban stating "that activities are underway that will cause the country's farmers to no longer deploy the controversial herbicide. Things are developing, and we will eventually come to a point where glyphosate isn't deployed any more, and a gradual end of glyphosate, or RoundUp, should not overburden farmers."
More Recent Roundup Cancer Lawsuit News:
Lawyers for Roundup Cancer Lawsuits
Attorneys handling Roundup cancer lawsuits for leukemia, non-Hodgkin lymphoma, and multiple myeloma offer free, no-obligation case review for individuals and families who believe they may have grounds to file a Roundup cancer lawsuit. Working on a contingency basis, these attorneys are committed to never charging legal fees unless they win compensation in your Roundup cancer lawsuit. The product liability litigators handling Roundup claims at the Onder Law Firm have a strong track record of success in representing families harmed by dangerous drugs and consumer products.