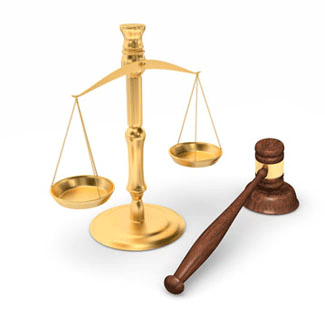 DeWayne Johnson Monsanto Cancer Trial One-Week Update
Monsanto is challenging the motives of a scientist that contributed to the IARC's decision to pronounce glyphosate as probably carcinogenic in humans
Tuesday, July 17, 2018 - Scientific evidence showing that glyphosate, the active ingredient in Monsanto's Roundup herbicide is "probably carcinogenic" is being called into question by Monsanto defense attornies seeking to discredit the IARC. Testimony given by Christopher Porter, an independent scientific consultant for the International Agency for Cancer Research (IARC), is being challenged on the grounds that Porter once told a magazine that "nobody has paid me a cent to do what I'm doing with glyphosate. I have no conflict of interest whatsoever." It is alleged that Porter had in fact accepted a consultancy fee from lawyers seeking to sue Monsanto in exchange for his recommendation that glyphosate causes cancer in humans. It has been shown that Porter signed a contract to consult with a law firm seeking to sue Monsanto just two weeks after announcing his glyphosate cancer opinion. Porter formerly worked for the Environmental Protection Agency and has called the agencies method of evaluating glyphosate into question. Porter testified that he has no recollection of ever having given the magazine quote in question.
The plaintiff in the current Monsanto cancer lawsuit, 46-year old California school groundskeeper DeWayne Johnson is suing Monsanto alleging that his regular use of Roundup herbicide is responsible for causing his cancer and that Monsanto executives knew the chemical was carcinogenic decades ago and did nothing to warn the public. Johnson has said that he his job as school groundskeeper required him to use Roundup regularly for over two years until he was diagnosed with non-Hodgkin's lymphoma and forced to quit work. The plaintiff intends to introduce internal company documents that show that Monsanto executives doctored studies and ghost-wrote scientific studies, pawning them off to the EPA as objective scientific findings refuting the connection between glyphosate and cancer. Other company documents lead a reader to believe that Monsanto has unethical contacts within the EPA that they rely on to downplay of "squash" any scientific findings linking glyphosate with cancer in humans.
Glyphosate was recently added to the State of California's official Proposition 65 list of chemicals that cause cancer. Such inclusion is automatic when the IARC determines a substance to be cancer-causing in humans. Monsanto sued the state to block inclusion on the list on constitutional grounds that the state had no place in designating the authority to declare a chemical cancer-causing to the IARC but failed. The company will not be forced to add a cancer-warning label to the product until a more definitive cancer designation is produced.
Following the DeWayne Johnson Monsanto cancer trial, over 4000 other Monsanto glyphosate cancer trials have been given the green light to proceed by a Federal judge in San Francisco. Thousands of individuals, mostly those in the high-risk occupations of farming, landscaping and government and school property maintenance have filed suit against Monsanto claiming that their exposure to Roundup caused non-Hodgkin's lymphoma, a rare form of cancer. Legal analysts believe that Monsanto's multi-billion dollar annual market for glyphosate is at stake based on the outcome of the president-setting trial.
Sources: https://www.courthousenews.com/roundup-trial-sees-doubt-cast-on-cancer-expert/
http://fortune.com/2018/07/10/monsanto-roundup-cancer-trial/
***Title: Roundup Ready Cancer Warning Labels Deemed Unnecessary.
Description: Undisputed evidence is needed to force Monsanto to label Roundup Ready herbicide as carcinogenic to humans.
When the International Agency for Cancer Research determines that a chemical causes cancer in humans, inclusion on the state of California's proposition 65 cancer list is automatic. The California cancer list is intended to warn state residents and visitors that a certain chemical has been studied, determined to be carcinogenic, and avoided. Monsanto's legal challenge of glyphosate's listing failed to have the chemical's inclusion overturned. According to an article in the National Law Review, "the California court nevertheless concluded that the statutory delegation of authority to IARC under Prop 65 was consistent with California law, and that the basic statutory structure, together with IARC's own reputation and motivation, are sufficient to protect the statute from a facial constitutional challenge based on its delegation of decision-making authority to IARC." (1)
More Recent Roundup Cancer Lawsuit News:
Lawyers for Roundup Cancer Lawsuits
Attorneys handling Roundup cancer lawsuits for leukemia, non-Hodgkin lymphoma, and multiple myeloma offer free, no-obligation case review for individuals and families who believe they may have grounds to file a Roundup cancer lawsuit. Working on a contingency basis, these attorneys are committed to never charging legal fees unless they win compensation in your Roundup cancer lawsuit. The product liability litigators handling Roundup claims at the Onder Law Firm have a strong track record of success in representing families harmed by dangerous drugs and consumer products.