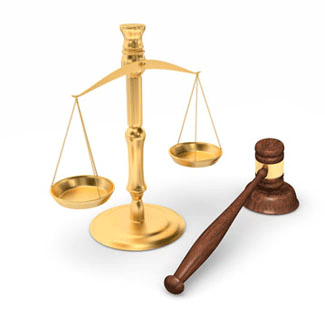 The Case for Monsanto Roundup Cancer Lawsuits
Medical research, science and current legal proceedings show Roundup cancer lawsuits are justified
Friday, June 16, 2017 - Today over 1000 people that have regularly used Monsanto's Roundup Ready herbicide and have developed non-Hodgins Lymphoma, a deadly cancer of the immune system, have filed multiple class-action and individual lawsuits against the agribusiness giant. Recently a Florida man, a public works park employee filed suit claiming that the repeated usage of Roundup caused cancer that required the removal of his lung. John Vicory claims that he sprayed Roundup as a part of his regular work routine for over 30-years, and alleged that the exposure to the deadly herbicide is what caused his cancer.
Lawyers for Vicory argued that a division of the World Health Organization, The International Agency for Research on Cancer (IARC), published in March 2015 a review that concluded glyphosate is "probably carcinogenic." The IARC is a semi-autonomous panel of the world's leading scientists and academic experts.
California Monsanto Roundup Lawsuits
To date, 184 plaintiffs in California filed suit against Monsanto, saying that the company failed to warn them about the risks of Roundup. One of them is Teri McCall, the widow of Jack McCall who died in December of 2016 from complications due to an aggressive form of cancer, anaplastic large cell lymphoma. Jack, a Cambia, California avocado and apple farmer, sprayed Roundup on the families farm for almost 30 years. The first symptoms of the cancer were the treatments themselves led to Jack McCall having a stroke and died soon after being diagnosed. It is the contention of Teri McCall that had her husband been properly warned of the cancer risks that he would have chosen a safer alternative.
Monsanto Attempts to Block Cancer Study
Even to this day Monsanto is trying to cover up its knowledge of the link between Roundup Ready and cancer and has taken advantage of the "latency" period of cancer. It can take five to up to twenty-five years after the initial exposure to a cancer-causing substance for symptoms to present themselves, alerting a person to seek cancer testing. The news agency Reuters recently reported that they had seen a letter from the IARC that cautioned scientist that had issued the Roundup-Cancer warning against fulfilling freedom of information requests. The WHO cited that fresh evidence was withheld from the study that could have refuted the cancer link findings. A whistleblower, one of the experts on the Monsanto Roundup-Cancer panel of the IARC disagrees.
Scientist Comes Forward With Monsanto Cancer Information
WHO section head Dr. Kurt Straif defended the agency's assessment that glyphosate probably causes cancer in humans. Dr. Straif said in an interview with Euronews that the commission conducted a thorough review by the world's leading glyphosate experts of all published scientific literature and concluded that glyphosate is "probably carcinogenic." He also pointed out that the doctors, unlike many with the broader WHO had no conflicts of interest that could bias their assessment. Their conclusion was based scientifically on the incidents of cancer in animals, incidents of cancers to Monsanto Roundup farmers, and toxicological studies. Dr. Straif confirmed that he was disturbed by credible reports of conflict of interest from WHO scientists that are allegedly receiving payoffs from Monsanto in exchange for producing reports favorable to the company.
More Recent Roundup Cancer Lawsuit News:
Lawyers for Roundup Cancer Lawsuits
Attorneys handling Roundup cancer lawsuits for leukemia, non-Hodgkin lymphoma, and multiple myeloma offer free, no-obligation case review for individuals and families who believe they may have grounds to file a Roundup cancer lawsuit. Working on a contingency basis, these attorneys are committed to never charging legal fees unless they win compensation in your Roundup cancer lawsuit. The product liability litigators handling Roundup claims at the Onder Law Firm have a strong track record of success in representing families harmed by dangerous drugs and consumer products.