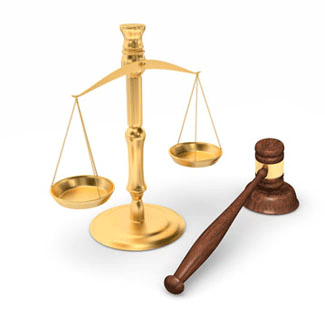 Workers in Occupations That Require Using Roundup Herbicide May Develop Skin Cancer
A jury recently found that coming into contact with Monsanto's Roundup herbicide regularly can cause irritation that can lead to skin cancer
Monday, September 24, 2018 - German pharmaceutical company Bayer recently put the finishing touches on its acquisition of the Monsanto company with the knowledge that there were a number of lawsuits pending against the international agro-chemical giant. Plaintiffs allege that the company's flagship product, Roundup herbicide contains a compound called glyphosate that causes cancer. What Bayer did not expect, however, was for the first and only case against Monsanto to be decided unanimously against them setting a president and opening the floodgates for approximately 9,000 more cases that have since been filed. California groundskeeper DeWayne Johnson was awarded $289 million dollars for cancer he developed from using Roundup herbicide regularly over the course of his career. Mr. Johnson testified that he would occasionally come home "drenched" in the chemical. Developing skin cancer from direct contact with Roundup herbicide is a new and apparently unexpected angle from which Bayer never considered it would be attacked.
Bayer's defense at the trial was to point to over 800 scientific studies that have found that glyphosate is safe to humans when Roundup herbicide is used as directed on the package. The company acknowledges, however, that glyphosate can cause health problems if ingested in large quantities. DeWayne Johnson's attorneys produced expert testimony that glyphosate bio-accumulates on the skin to levels even the company consider unsafe. Monsanto attorneys were unable to refute this fact when cross-examining the witness. The plaintiff claimed that Monsanto should have provided a warning to those that use the product regularly to wear protective waterproof clothing to prevent coming into direct contact with the chemical. This line of litigation opens the door to thousands of farmers, landscaper, maintenance workers, as well as homeowners with lawns who have used Roundup herbicide on a regular basis for years and have developed cancer.
All it took was a look at the parts of Mr. Johnson's cancer-riddled body that were unprotected as well as the expert testimony to convince the jury unanimously that Monsanto was negligent in failing to warn the plaintiff. The plaintiff's expert, Dr. William Sawyer, a respected New York Toxicologist, testified that his studies and others have found that glyphosate bio-accumulates on the skin where it is readily absorbed into the bloodstream causing irritation that can lead to cancer. The witness also chastised Monsanto for failing to point this out with a warning label to alert those who come into frequent contact with the chemical to use protective clothing. The jury agreed that glyphosate was a contributing factor in the cause of Johnson's cancer.
As a result of the Roundup cancer verdict municipalities across America are reexamining their Roundup ready usage. Just this week the city of Stuart Florida voted to ban the use of glyphosate by municipal maintenance workers paving the way for others to follow suit.
Bayer intends to use the company's full legal ability and resources to help its Monsanto subsidiary defend against the lawsuits that were pending.
More Recent Roundup Cancer Lawsuit News:
Lawyers for Roundup Cancer Lawsuits
Attorneys handling Roundup cancer lawsuits for leukemia, non-Hodgkin lymphoma, and multiple myeloma offer free, no-obligation case review for individuals and families who believe they may have grounds to file a Roundup cancer lawsuit. Working on a contingency basis, these attorneys are committed to never charging legal fees unless they win compensation in your Roundup cancer lawsuit. The product liability litigators handling Roundup claims at the Onder Law Firm have a strong track record of success in representing families harmed by dangerous drugs and consumer products.