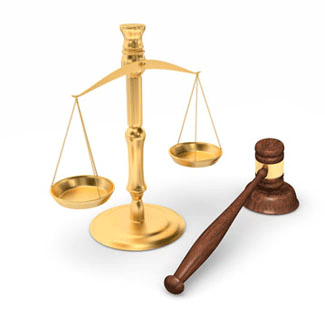 Monsanto's Defense of Glyphosate Draws Attention to All Those Scientific Studies
Monsanto once again points to the science behind the safety of glyphosate as France bans the chemical
Monday, January 28, 2019 - In the latest Monsanto glyphosate-related development, French authorities canceled Monsanto's glyphosate license to sell Roundup herbicide and put into effect an immediate ban on the chemical throughout the country. Experts believe that such action is long overdue since years ago the International Agency for Cancer Research (IARC), a division of the World Health Organization (WHO), determined that scientific studies on glyphosate, the active ingredient in Monsanto's Roundup brand of herbicides, is carcinogenic in animals and therefore "probably carcinogenic" in humans. The move is said to have been influenced by French President Emmanuel Macron who has pledged to phase out the country's usage of glyphosate over a three-year period. Monsanto is not sitting idly by as the ban takes effect but is fighting back saying "This product formulation, like all crop protection products, has been subject to a strict evaluation by the French authorities (ANSES), an independent body and guarantor of the public health security." Monsanto roundup cancer lawsuit claims have been won by top national attorneys representing Monsanto lawsuit cases.
In addition, Monsanto's attorneys rebutted the French decision and repeated the mantra that hundreds of scientific studies conclude that glyphosate is not cancer-causing to humans. Monsanto has a developing credibility problem, however, as more and more lawyers suing Monsanto are uncovering internal company emails that could lead a jury to believe that Monsanto tampered with these studies to produce the glyphosate test results that the company needed to further their business interests. By claiming that so many scientific tests prove glyphosate is harmless the company may have drawn more attention to these documents than they intended and the next Monsanto cancer trial scheduled for February 2018 is a good example.
When Monsanto lawyers insisted that the upcoming trial is split into two separate phases, one for scientific evidence, and the second regarding corporate misconduct, and the latter contingent on the former, the company may have inadvertently focused the jurors and the public's attention on their misdeeds. Monsanto's denials of allegations that glyphosate causes cancer rests solely on what the company is parroting as being "decades of independent studies that have shown the chemical to be safe for human use," according to a recent article in St. Louis Today. Plaintiffs against Monsanto have successfully argued in court that the interpretations of these scientific studies have been tainted by Monsanto's ghostwriting these papers to produce opinions favorable to glyphosate.
Monsanto's heavy denials of corporate wrongdoing prompted the world's leading news gathering organizations to focus their attention on the issue of Monsanto's ghostwriting. The Journal of Public Health Policy, for example, recently published an article detailing Monsanto's ghostwriting and bribing a public official. The article claims that "Monsanto engaged in the ghostwriting of scientific articles, interfered in the reporting of test data by a scientific journal, prepared presentations for supposedly independent" scientists, and exercised "undue influence on [the American] regulatory agency that approved the use of glyphosate," according to the website NBC Media Coup.
More Recent Roundup Cancer Lawsuit News:
Lawyers for Roundup Cancer Lawsuits
Attorneys handling Roundup cancer lawsuits for leukemia, non-Hodgkin lymphoma, and multiple myeloma offer free, no-obligation case review for individuals and families who believe they may have grounds to file a Roundup cancer lawsuit. Working on a contingency basis, these attorneys are committed to never charging legal fees unless they win compensation in your Roundup cancer lawsuit. The product liability litigators handling Roundup claims at the Onder Law Firm have a strong track record of success in representing families harmed by dangerous drugs and consumer products.