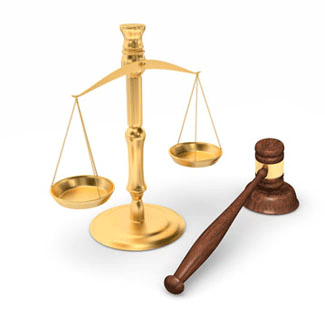 How Exposed Are You To Glyphosate
Levels of Roundup Ready herbicide's active ingredient glyphosate can be found in nearly everything and everyone
Monday, April 16, 2018 - Roundup Ready is an herbicide meaning that it kills plants .... all of them, including the plant it is intended to protect. The only way to protect the plant or crop you want to keep alive and kill the surrounding weeds is to buy Monsanto's genetically modified seeds. GMO seeds are altered on the cellular level to be resistant to Roundup herbicide. The active ingredient in Roundup is glyphosate. Glyphosate kills plants by blocking the enzymes that are essential to a plant's survival.
Since its inception in 1970, nearly everyone in over 150 countries has been exposed in one way or another to Roundup Ready herbicide. Anyone who eats packaged foods or drinks soda or juice, as well as those with a desire to kill weeds, may have dangerously high concentrations of the chemical in their bodies. Lawsuits allege that not only has Monsanto failed to warn consumers of the cancer links of its flagship product, Roundup herbicide, but also the company continues to deny that there is a problem.
People who have developed non-Hodgkin's lymphoma, a deadly cancer of the lymph glands, and the survivors of those who have passed away from the disease, are hiring an experienced Roundup cancer lawyers and suing Monsanto for reimbursement of their medical expenses, lost income from being out of work, and pain and suffering. Monsanto is fighting hundreds of lawsuits and claiming that Roundup herbicide is safe for humans. Monsanto's glyphosate cancer denial is in direct conflict with scientific research that found glyphosate to be "probably carcinogenic" by the International Agency for Research on Cancer (IARC) a division of the prestigious and independent World Health Organization. As a result of the IARC's glyphosate/cancer designation, the State of California has put glyphosate on the official list of chemicals that cause cancer. Monsanto lawyers are fighting glyphosate's inclusion on the California cancer listing as well.
As the most heavily used weed killer in use in the world today, nearly everyone is at risk of being exposed to high levels of glyphosate. Occupational exposure is greatest for farmers, landscapers, plant nursery workers, public park and other outdoor maintenance workers and golf course personnel. Millions of homeowners use the chemical on a regular basis to keep their home's lawn looking weed-free without the slightest concern as to how the deadly herbicide will affect their young children rolling in it, breathing it, and covered in it. In addition, glyphosate can be found in virtually every packaged food that we eat or drink if the product is made from corn, canola, soybeans, potato, or wheat. Eating packaged foods day after day can cause high levels of glyphosate to accumulate in the body and can be traced in the urine. High levels of glyphosate are particularly disturbing when found in the urine of pregnant women. Studies of this group have linked glyphosate in pregnant women with shorter pregnancies. Those that have purchased the product or have been exposed to glyphosate either directly or indirectly, turn to their Roundup cancer lawyer to hold Monsanto accountable for failing to take responsibility and warn consumers of glyphosate's cancer risk.
More Recent Roundup Cancer Lawsuit News:
Lawyers for Roundup Cancer Lawsuits
Attorneys handling Roundup cancer lawsuits for leukemia, non-Hodgkin lymphoma, and multiple myeloma offer free, no-obligation case review for individuals and families who believe they may have grounds to file a Roundup cancer lawsuit. Working on a contingency basis, these attorneys are committed to never charging legal fees unless they win compensation in your Roundup cancer lawsuit. The product liability litigators handling Roundup claims at the Onder Law Firm have a strong track record of success in representing families harmed by dangerous drugs and consumer products.