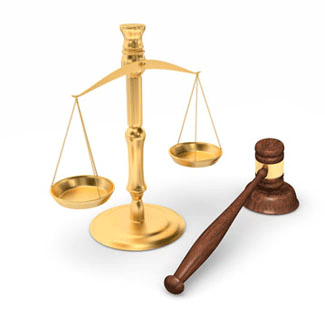 Roundup Ready Cancer Warning Labels Deemed Unnecessary
Undisputed evidence is needed to force Monsanto to label Roundup Ready herbicide as carcinogenic to humans
Thursday, June 14, 2018 - When the International Agency for Cancer Research determines that a chemical causes cancer in humans, inclusion on the state of California's proposition 65 cancer list is automatic. The California cancer list is intended to warn state residents and visitors that a certain chemical has been studied, determined to be carcinogenic, and avoided. Monsanto's legal challenge of glyphosate's listing failed to have the chemical's inclusion overturned. According to an article in the National Law Review, "the California court nevertheless concluded that the statutory delegation of authority to IARC under Prop 65 was consistent with California law, and that the basic statutory structure, together with IARC's own reputation and motivation, are sufficient to protect the statute from a facial constitutional challenge based on its delegation of decision-making authority to IARC." (1)
Products that contain chemicals listed on the state of California's Proposition 65 cancer list are also forced to place warning labels on containers of the product.
In an attempt to overturn the state of California's glyphosate cancer warnings that require the company to re-label bottles of Roundup, Monsanto organized farmers from several key Midwestern agricultural states and challenged the State of California in court. Monsanto's challenge was successful and the company will not be forced to label Roundup for the time being. The judge determined that the forcing a warning label on roundup wording of the IARC's could be confusing and misleading since respected government agencies including the US Environmental Protection Agency (EPA) found no evidence that glyphosate causes cancer. The judge determined that In order to force a company to take the "dramatic step" of admitting their product causes cancer via a product warning label requires "undisputed evidence" that the product causes cancer. The IARC Concluded that glyphosate, the active ingredient in Roundup Ready herbicide was, "probably carcinogenic to humans," based on animal studies that concluded glyphosate was indeed carcinogenic.
Since it's inclusion as a carcinogen by the IARC hundreds of individuals have filed suit against Monsanto claiming that their exposure to Roundup caused non-Hodgkin's lymphoma, a rare form of cancer. Workers in agriculture, landscaping, and park maintenance are the most likely to be affected due to the lifelong exposure to the chemical in the course of performing their job. The first Monsanto cancer trial is set to begin on June 18, 2018, and seeks to hold Monsanto accountable. The plaintiff, 46-year-old DeWayne Johnson, alleges that glyphosate in Roundup Ready caused his cancer. The case could be precedent-setting in that a judge has ruled jurors may consider "scientific evidence related to what caused Johnson's cancer, (and also) allegations that Monsanto suppressed evidence of the risks of its weed killing products. The judge ruled that the trial will proceed and a jury would be allowed to consider possible punitive damages." (2)
Sources:
(1) https://www.natlawreview.com/article/california-appeals-court-upholds-state-s-reliance-conclusion-foreign-agency-to
(2) https://www.theguardian.com/business/2018/may/22/monsanto-trial-cancer-weedkiller-roundup-dewayne-johnson
More Recent Roundup Cancer Lawsuit News:
Lawyers for Roundup Cancer Lawsuits
Attorneys handling Roundup cancer lawsuits for leukemia, non-Hodgkin lymphoma, and multiple myeloma offer free, no-obligation case review for individuals and families who believe they may have grounds to file a Roundup cancer lawsuit. Working on a contingency basis, these attorneys are committed to never charging legal fees unless they win compensation in your Roundup cancer lawsuit. The product liability litigators handling Roundup claims at the Onder Law Firm have a strong track record of success in representing families harmed by dangerous drugs and consumer products.