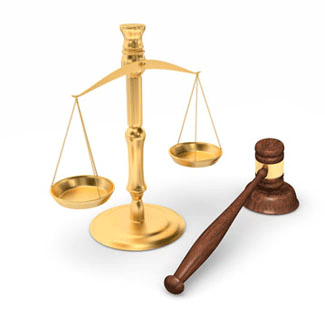 Large Jury Awards Can Be More Effective Than a Product Warning Label
Monsanto's Roundup herbicide contains a chemical, glyphosate, that a jury has now found causes cancer
Monday, September 17, 2018 - The painful sight of cancerous legions covering a man's body may have swayed a jury that glyphosate, the active ingredient in Roundup herbicide, causes cancer. Although visibly weakened by cancer, Johnson managed to testify that he was required to use Roundup regularly during the course of performing his job and that sometimes he would come home "drenched" in the herbicide. Expert witnesses testified that glyphosate has the potential to bioaccumulate on the surface of the skin, In July of 2018, California groundskeeper DeWayne Johnson was awarded $289 million after he alleged that coming in contact with Roundup herbicide caused him to develop non-Hodgkin's lymphoma, a rare and deadly form of cancer.
The magnitude of the $289 million verdict, 90% of which is in the form of punitive damages may serve as a wake-up call to some people who are questioning the cause of their cancer. Even Monsanto attorneys are now quick to point out that the trial dealt with only the industrial usage of Roundup and had nothing to do with ingesting glyphosate through the foods that we eat. Nonetheless, tens of thousands of workers around the world are forced to use Roundup on a regular basis and could be similarly adversely affected. At no time has Monsanto placed a warning label alerting workers in farming, landscaping, and outdoor maintenance to use waterproof protective clothing to shield themselves from coming into direct contact with the deadly chemical. If you or a loved one is engaged in an occupation that requires the regular use of Roundup herbicide and has developed cancer, you may wish to consult with a Roundup Cancer lawyer to see if you qualify for monetary compensation.
Prior to the Johnson cancer verdict, glyphosate had been included on the California Proposition 65 list of chemicals that can cause cancer. Under normal circumstances, such inclusion would also carry the penalty of having to warn consumers of a cancer risk with a product warning label placed on bottles. Such label is required by California within one year of inclusion on the list. Monsanto side-stepped the warning label requirement when a California judge ruled recently that a Roundup cancer warning label could be misleading and confusing to consumers. Since the IARC warned that glyphosate is only "probably" carcinogenic, the judge stated that there is "no clear connection between glyphosate, the active ingredient in Monsanto's Roundup herbicide, and cases of non-Hodgkin's lymphoma, a form of cancer."
Large amounts of punitive damages can draw so much media attention that they may serve the purpose of alerting the public to the potential for harm a product may do government agencies are hesitant or choose not to act. Even though no Roundup cancer warning label will be forthcoming, the punitive damages of $289 million dollars may shock consumers to believe that Roundup can cause cancer. DeWayne Johnsonís attorneys rested their case by asking jurors to award their client the sum of $400 million dollars and were delighted with the award of over half of that amount.
More Recent Roundup Cancer Lawsuit News:
Lawyers for Roundup Cancer Lawsuits
Attorneys handling Roundup cancer lawsuits for leukemia, non-Hodgkin lymphoma, and multiple myeloma offer free, no-obligation case review for individuals and families who believe they may have grounds to file a Roundup cancer lawsuit. Working on a contingency basis, these attorneys are committed to never charging legal fees unless they win compensation in your Roundup cancer lawsuit. The product liability litigators handling Roundup claims at the Onder Law Firm have a strong track record of success in representing families harmed by dangerous drugs and consumer products.