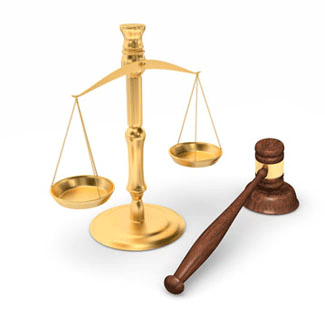 Glyphosate does not have to cause cancer in everyone to be considered carcinogenic
Tobacco and asbestos cause cancer in a surprisingly small percentage of their lifelong users
Tuesday, August 7, 2018 - Proving that glyphosate, the active ingredient in Monsanto's Roundup herbicide is the cause of one's cancer is complicated and statistics can be misleading. We all know that cigarettes and asbestos cause cancer, however, most people that are exposed to asbestos or smoke cigarettes for their entire lifetime never develop lung cancer. The factor in question is to what degree does exposure to a chemical increase the risk of getting cancer and how much more likely is one to get cancer. It may surprise you to know that fewer than 10% of lifelong cigarette smokers get lung cancer (1), yet billions of dollars have been awarded to the estates of those who have smoked cigarettes and died from lung cancer. Statistics show that a smoker is about 20 times more likely to get cancer than a non-smoker. Only 2-10% of those exposed to asbestos during their entire working life develop mesothelioma. Billions have been paid to cancer victims that worked in asbestos mines and building insulation manufacturing plants. In order to be classified as carcinogenic a compound has to be able to cause cancer in some users, not all users.
Monsanto's Roundup herbicide is on trial for causing the cancer of California government maintenance worker DeWayne Johnson. Johnson alleges that coming in direct contact with Roundup caused his non-Hodgkin's lymphoma, a rare and often deadly form of cancer. Johnson's body is covered with cancerous legions he claims developed from occasionally being "drenched" in Roundup by the end of the day. Johnson claims that at the very least, Monsanto is guilty of not warning consumers to limit the amount of contact they have with glyphosate to their skin by using protective, waterproof clothing. Johnson's attorneys have produced expert witnesses who have testified that their scientific studies point to a bioaccumulation of glyphosate on top of and within the skin and that is the cause of Johnson's cancer. Monsanto had no answer to the dermatological expert's testimony. Lawyers handling Monsanto Roundup lawsuits continue to see a spike in Roundup cancer cases.
This trial and the thousands of other claims filed against Monsanto were encouraged when the International Agency for Cancer Research (IARC) pronounced glyphosate "probably carcinogenic in humans." This was as a result of studies that found mice exposed to excessive amounts of glyphosate developed tumors. The IARC concluded that if mice get cancer from glyphosate then probably some humans will also. The IARC wasn't tasked with determining if glyphosate causes cancer in everyone, merely if it can cause cancer in some people. The IARC's answer to that question is yes.
So there you have it. Jurors are being asked to accept that glyphosate bioaccumulates on the skin and that the direct contact caused his cancer. Monsanto does warn consumers not to ingest Roundup but the skin absorbs any chemical that is placed on it just as if you drank it from a glass only slightly slower. Jurors also need to know that glyphosate doesn't have to cause cancer in 100% of its users to be consider cancer-causing.
More Recent Roundup Cancer Lawsuit News:
Lawyers for Roundup Cancer Lawsuits
Attorneys handling Roundup cancer lawsuits for leukemia, non-Hodgkin lymphoma, and multiple myeloma offer free, no-obligation case review for individuals and families who believe they may have grounds to file a Roundup cancer lawsuit. Working on a contingency basis, these attorneys are committed to never charging legal fees unless they win compensation in your Roundup cancer lawsuit. The product liability litigators handling Roundup claims at the Onder Law Firm have a strong track record of success in representing families harmed by dangerous drugs and consumer products.