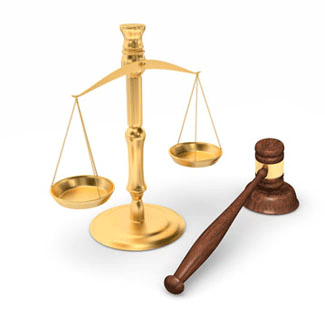 Monsanto Alleged Fraud to be Introduced at Trial
A Monsanto cancer lawsuit currently underway will be the first to introduce evidence claiming Monsanto executives knew that glyphosate causes cancer and covered up the findings for decades
Friday, May 25, 2018 - A Monsanto cancer lawsuit currently underway will be the first to introduce evidence claiming Monsanto executives knew that glyphosate causes cancer and covered up the findings for decades.
Lawsuits claiming Roundup Ready herbicide is responsible for causing cancer have been brought by plaintiffs mainly in the occupations of farming, landscaping, and maintenance. One such case is currently underway by DeWayne Johnson, a California school maintenance worker who claims that his cancer, a rare form called non-Hodgkin lymphoma (NHL), was caused during the three years he used the chemical to clear weeds from school properties. The plaintiff is covered with lesions, bed-ridden, unable to speak, and has only months to live and is motivated by his wife and three children. The plaintiff alleges that Monsanto knew of the cancer risks from glyphosate, the active ingredient in Roundup herbicide, but did nothing to warn consumers. The prosecution plans to introduce evidence in the form of internal company memorandum that proves that Monsanto was involved in covering up data linking glyphosate to cancer and in falsifying studies by seeding them with ghost-written reports pawned off as independent research. As always, Monsanto denies that glyphosate is carcinogenic and will present studies of its own and the findings of the Environmental Protection Agency (EPA) as well as attempt to discredit the ruling of the International Agency for Cancer Research (IARC) that glyphosate is, "probably carcinogenic in humans."
The landmark trial is the first to accuse Monsanto executives of fraud in deliberately concealing what they may have known decades ago about the chemical and to allow evidence of such to be presented in court. In so doing punitive damages against Monsanto could follow a guilty jury verdict. Over 4000 cases are waiting in multi-district litigation while a San Francisco federal court judge decides if the cases can go forward and what evidence may be presented.
It can be argued that Monsanto has a long history of not only bringing deadly products to market but also fighting to keep them there. In the 1960's and 70's, Monsanto's "Agent Orange" defoliant is said to have killed over 400,000 people, innocent men, women and children, and hundreds of thousands of American soldiers have died from cancer in the years subsequent to the war from their exposure to the chemical. Monsanto continues to pay hundreds of millions of dollars to settle claims from the loved ones who died from Agent Orange cancer. In 2010, Monsanto was required to pay a $700 million fine to residents of an Alabama town for contaminating it with cancer-causing PCPs as well as hundreds of millions in jury awards. Most of Monsanto's business comes from genetically modified seeds that are the center of what could be the greatest health catastrophe in human history. For certain potato, soy and corn crops, spraying for bugs is unnecessary as its deadly pesticides have been genetically modified to be within every cell of the plant. Other Monsanto seeds are GMO'd to be resistant to Roundup herbicide
Monsanto has a long history of putting company profits ahead of human life. Given their track record, it would be, in my opinion, more difficult to find a product Monsanto has ever produced that "doesn't" cause cancer.
More Recent Roundup Cancer Lawsuit News:
Lawyers for Roundup Cancer Lawsuits
Attorneys handling Roundup cancer lawsuits for leukemia, non-Hodgkin lymphoma, and multiple myeloma offer free, no-obligation case review for individuals and families who believe they may have grounds to file a Roundup cancer lawsuit. Working on a contingency basis, these attorneys are committed to never charging legal fees unless they win compensation in your Roundup cancer lawsuit. The product liability litigators handling Roundup claims at the Onder Law Firm have a strong track record of success in representing families harmed by dangerous drugs and consumer products.