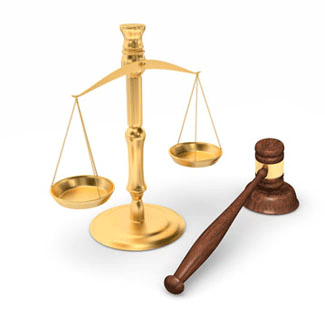 Municipalities Tackle California's Glyphosate Problems
Lawmakers could propose banning Roundup Herbicide and putting Californians to work pulling weeds
Monday, November 11, 2019 - Municipal and state governments employ thousands of people in positions of maintenance worker and groundskeeper. Each municipality has hundreds of government properties that require daily maintenance The municipality of California City, for example, employs unskilled laborers to plant shrubs, mow grass, trim trees and bushes, and manage weeds on the government properties. California City properties are the same as thousands of counties in the US and include a central park with a multi-purpose sports center, a senior center, a children's playground, swimming pool, tennis courts, handball court and picnic areas that have shade trees, picnic tables, and barbecues. Municipal parks also include family sports areas like horseshoe pits, and basketball, volleyball, and handball courts. Maintaining these properties entails spraying weed killer throughout the facilities at regular intervals, usually a glyphosate-based chemical like Monsanto's Roundup or Ranger Pro herbicide. Glyphosate has been declared "probably carcinogenic" by the International Agency for Research on Cancer, a division of the World Health Organization. It is for that reason that Roundup Weedkiller was placed on the California Proposition 65 list of products sold in the state that cause cancer. Retailers are required to post a warning at the entrance of their stores that they carry a potentially cancer-causing product. The IARC warning did not go far enough to warrant requiring Monsanto to place a cancer warning label on bottles of the herbicide. Monsanto Roundup cancer lawsuits stemmed from gardeners, landscapers, and farmers alike has been found to cause cancer and the attorneys offer a free no obligation consultation and work on a contingency basis.
Because of its inclusion on the official California list and the lawsuits brought by California school groundskeeper DeWayne Lee Johnson and others, municipalities and school districts in the state are under pressure to ban glyphosate in all of its forms. When a municipality discontinues using Roundup it has to pull the weeds by hand a perfect job for the teens of thousands of homeless persons looking for a paycheck. Keeping weeds from growing around government buildings and sidewalks and in and around public parks seems trivial until one considers that the government may be causing children to develop the earliest stages of cancer. There is no essential economic reason to use glyphosate-based weed killers, only aesthetics, and vanity. Why not put Californians that need a job, namely the hundreds of thousands of homeless to work maintaining the properties by hand and ban glyphosate altogether.
The first case against Monsanto's Roundup herbicide concluded in 2018 when California school maintenance worker Dewayne Lee Johnson was awarded an adjusted $79 million for the non-Hodgkin lymphoma he claimed developed as a result of regularly spraying glyphosate on the school grounds for several years. Mr. Johnson claimed to have come into direct skin contact with the chemical leading to developing cancer. Johnson sued Monsanto saying that the company had an obligation to warn him and others to use protective waterproof clothing to avoid coming into contact with glyphosate. California avocado farmer Edwin Hardeman, the second case to come to trial, was similarly awarded 89$ million for the same reasons. Finally, Alva and Alberta Pilliod were also awarded about $87 million for their glyphosate-related cancer.
More Recent Roundup Cancer Lawsuit News:
Lawyers for Roundup Cancer Lawsuits
Attorneys handling Roundup cancer lawsuits for leukemia, non-Hodgkin lymphoma, and multiple myeloma offer free, no-obligation case review for individuals and families who believe they may have grounds to file a Roundup cancer lawsuit. Working on a contingency basis, these attorneys are committed to never charging legal fees unless they win compensation in your Roundup cancer lawsuit. The product liability litigators handling Roundup claims at the Onder Law Firm have a strong track record of success in representing families harmed by dangerous drugs and consumer products.