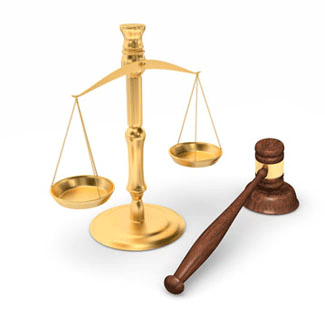 Vietnam Bans Glyphosate
Monsanto has a reputation in South East Asia for making deadly cancer-causing-chemicals
Tuesday, April 30, 2019 - Vietnam has formally announced that it will ban the herbicide glyphosate, the active ingredient in Monsanto's Roundup herbicide. According to Reuters "Vietnam's government said in a statement that the toxic level of herbicides containing glyphosate had long been of concern, in the latest display of global worries over the product's impact on human health. State media reports said the ban would take effect in June."
Such a decision has been met with feigned shock and dismay by politicians led by US secretary of agriculture Sonny Purdue who feared the move would be devastating for world agricultural production. Given Monsanto's history of causing death in the country such a move should have been anticipated. How could a person blame the government of Vietnam for coming to such a conclusion since no country on earth has been more damaged by Monsanto than Vietnam? During Monsanto's decade of terror during the Vietnam War in the 1960s American forces sprayed countless tons of another similar herbicide, Agent Orange on the jungle of Vietnam to kill vegetation to make landing zones for us helicopters and remove enemy tree cover. Agent Orange was used primarily, however, to poison rice fields and other agricultural crops in an attempt to starve the nation into surrendering.
Cancer.org describes that soldiers and civilians had varying degrees of exposure to Agent Orange "Exposures could have occurred when the chemicals were breathed in, ingested in contaminated food or drinks, or absorbed through the skin. Exposure may have been possible through the eyes or through breaks in the skin, as well," concerns that echo the health concerns over glyphosate today. National attorneys representing families harmed by Monsanto glyphosate cancer lawsuits offer a free consultation before filing a lawsuit claim
Since the war, millions of innocent Vietnamese civilians men women and children have died from agent orange-related none-Hodgkins lymphoma and countless millions more have been born with serious or fatal birth defects.
Glyphosate is being proven in US courts to be no less carcinogenic and deadly than Agent Orange. The first two trials have concluded and have found for the plaintiffs in both cases awarding around $79 million to each for their suffering from developing none-Hodgkins lymphoma a rare and deadly form of cancer.
Monsanto's Roundup herbicide is the world's leader but by no means the only weed killer to contain glyphosate. Glyphosate is a broad-spectrum herbicide that targets broadleaf weeds and grasses and is also marketed as Rodeo Aquatic Herbicide, and Eraser. Hundreds of other companies have been marketing some variation of the weed-killing chemical since the glyphosate patent expired. Glyphosate-based weed killed are used by professionals to kill weeds but is sprayed primarily over most of the world's staple food crops that have been genetically modified to be resistant. By killing weeds farmers water costs are reduced dramatically. Economists fear Vietnam's glyphosate ban will increase food costs and prices.
As unsafe as glyphosate is proving to be it may still be the best alternative. Regulators fear a return to the more deadly chemical s that were in use before glyphosate. According to Reuters "In addition to the immediate effect of slowing the development of Vietnamese agricultural production, there's the very real risk that Vietnam's farmers will turn to unregulated, illegal chemical products in place of glyphosate, Perdue said."
More Recent Roundup Cancer Lawsuit News:
Lawyers for Roundup Cancer Lawsuits
Attorneys handling Roundup cancer lawsuits for leukemia, non-Hodgkin lymphoma, and multiple myeloma offer free, no-obligation case review for individuals and families who believe they may have grounds to file a Roundup cancer lawsuit. Working on a contingency basis, these attorneys are committed to never charging legal fees unless they win compensation in your Roundup cancer lawsuit. The product liability litigators handling Roundup claims at the Onder Law Firm have a strong track record of success in representing families harmed by dangerous drugs and consumer products.