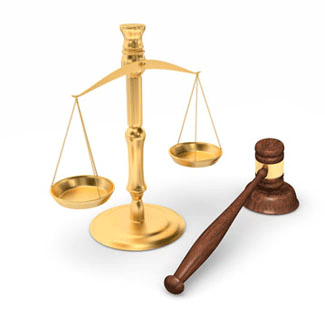 Another Monsanto Roundup Lawsuit Filed In Missouri
For the second time in less than a month, a plaintiff has filed a Roundup lawsuit against Monsanto in Missouri.
Friday, January 13, 2017 - Another Monsanto Roundup lawsuit has been filed in Missouri by a plaintiff that claims the company's weedkiller product contributed to their contraction of Mantle Cell Non-Hodgkin's Lymphoma. The plaintiff and his Roundup cancer lawyers have claimed that throughout the time that he used the company's Roundup products, he was only exposed to messaging that reinforced the safety surrounding the use of the product. The lawsuit claims that the product was instead anything but safe and that Monsanto was aware of the problems caused by their product and decided against informing the public.
The Roundup lawsuit was filed by Christopher Northover on December 30. Northover claims that Monsanto directly influenced his contraction of cancer by not warning him of the dangers detailed in medical studies about the company's Roundup weedkiller, and instead marketed the product as safe and harmless. The Monsanto Roundup lawsuit claims that if the company would have taken the responsible steps with its product, Northwood's eventual cancer diagnosis could have been avoided.
Northwood and his Roundup lawyers are claiming Monsanto is guilty of negligence, breach of implied warranty, failure to warn, and a number of other offenses tied to their Roundup weedkiller. The claim lays out the argument that the chemical glyphosate is a carcinogen and that Monsanto has known about this aspect of the Roundup product for decades. This argument is backed up by the presentation of glyphosate's spotty history under EPA review and at least five medical studies that have discovered a correlation between glyphosate and an increased risk for cancer. The latest of these studies to be published was conducted in 2009.
This correlation has been reflected around the world, as in March of 2015 the highly-regarded International Agency for Research on Cancer declared that glyphosate would be classified as a possible carcinogen. In response to this, the state of California pursued drug labeling on Roundup products that directly warned consumers that glyphosate was being considered a possible carcinogen by many reputable agencies and medical studies. There have even been accusations that Monsanto was involved in scientific fraud in their attempts to initially get glyphosate cleared for use in their product.
Monsanto has remained steadfast in their defense of the product's safety and continue to fight the claims that glyphosate is a carcinogen. However, the number of Roundup cancer lawsuits continues to grow. There have been enough claims filed nationwide that in early October the Judicial Panel on Multidistrict Litigation decided to consolidate federal lawsuits filed against Monsanto into multidistrict litigation and transferred the litigation to the Northern District of California.
Monsanto Roundup cancer lawyers around the country have noted that there are likely thousands of potential plaintiffs that could file suit against Monsanto, especially given the ubiquitous use of the product. Northwood is just one of the latest Roundup users that got wind of the developing legal actions being taken against Monsanto. The MDL is expected to progress over the course of 2017, though at this time there has been no schedule for potential bellwethers announced.
More Recent Roundup Cancer Lawsuit News:
Lawyers for Roundup Cancer Lawsuits
Attorneys handling Roundup cancer lawsuits for leukemia, non-Hodgkin lymphoma, and multiple myeloma offer free, no-obligation case review for individuals and families who believe they may have grounds to file a Roundup cancer lawsuit. Working on a contingency basis, these attorneys are committed to never charging legal fees unless they win compensation in your Roundup cancer lawsuit. The product liability litigators handling Roundup claims at the Onder Law Firm have a strong track record of success in representing families harmed by dangerous drugs and consumer products.