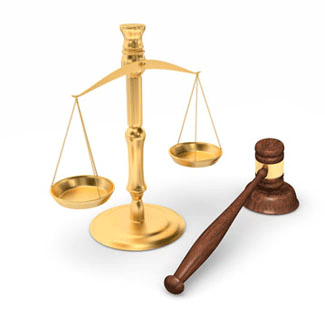 Roundup Cancer Lawsuit Filed In Northern Florida
A Florida man who was diagnosed with Non-Hodgkin's lymphoma has filed a Roundup cancer lawsuit against Monsanto.
Monday, December 12, 2016 - A Florida man has filed a Roundup cancer lawsuit against Monsanto, claiming their popular weed killer product contributed to his development of Non-Hodgkin's lymphoma. The allegations lay out arguments that Monsanto had been aware of the research conducted into Roundups connection to cancer and failed to warn consumers. This led to one of the company's highest-revenue products being used by people all over the country without knowledge of Roundup's potentially deadly side effects.
The man who filed the Monsanto Roundup lawsuit, James Mitchell, is 73 years old and filed the claim on December 7. For 28 years, he sprayed Roundup on his property to combat the growth of poison ivy, and claims during this time he was never informed that the product he was using could have significant links to cancer. His claims in the Roundup cancer lawsuit describe his routine for spraying Roundup, which he did a minimum of twice a month from April to November and did so rarely using protective gear. Mitchell claims he read and followed the instructions for using Roundup, and at no time did he see the need to better protect himself or use another product because of its potential to lead to cancer.
In 2012, Mitchell was diagnosed with non-Hodgkin lymphoma. Then four years later, Mitchell was diagnosed with bladder and gastrointestinal cancer. As a result of the second diagnosis, he has already undergone two surgeries to help combat the detrimental effects of the disease. Mitchell sought out a Roundup cancer lawyers to help recover damages from Monsanto for the injuries he believes the company inflicted upon his body and overall health, injuries he believes could have been avoided if the company had responsibly warned its consumers.
The Roundup lawyers representing Mitchell offers evidence in the lawsuit that Monsanto had been aware of the connection between Roundup's active ingredient, glyphosate, and cancer. The EPA originally deemed glyphosate as "possibly carcinogenic to humans" in 1985, and only walked back its assessment in 1991 after Monsanto offered a number of studies disproving that notion. However the EPA made clear that it's reassessment didn't mean glyphosate couldn't cause cancer, and in the years since claims of fraud have arisen around Monsanto's involvement in the studies that represented glyphosate as safe for human use.
In addition to never receiving a warning from Monsanto regarding glyphosate and the possible carcinogenic properties of Roundup, Mitchell had to discover that the product may be the root of his cancer diagnoses from a report released from the International Agency for Research on Cancer in 2015. He had never received any indication from Monsanto that their product may have caused his cancer, and his Roundup lawsuit seeks to both recover damages for his health issues, and to penalize the company for failing to protect its consumers from its cancerous product.
The Roundup lawsuit was filed in the U.S. District Court for the Northern District of Florida. An MDL for Monsanto cancer lawsuits was created in October, and as Mitchell's claim is filed in federal court, it will likely be transferred into the California MDL.
More Recent Roundup Cancer Lawsuit News:
Lawyers for Roundup Cancer Lawsuits
Attorneys handling Roundup cancer lawsuits for leukemia, non-Hodgkin lymphoma, and multiple myeloma offer free, no-obligation case review for individuals and families who believe they may have grounds to file a Roundup cancer lawsuit. Working on a contingency basis, these attorneys are committed to never charging legal fees unless they win compensation in your Roundup cancer lawsuit. The product liability litigators handling Roundup claims at the Onder Law Firm have a strong track record of success in representing families harmed by dangerous drugs and consumer products.