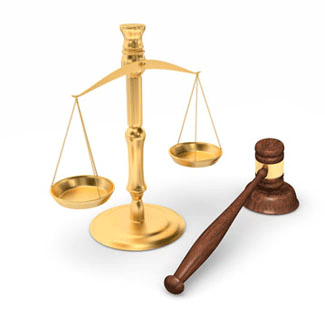 Plaintiff Drenched In Roundup on Two Occasions
The plaintiff in the Monsanto Roundup cancer trial took the stand today and told the jury that he used Roundup regularly in the course of doing his work and on two occasions was drenched in the chemical herbicide
Wednesday, July 25, 2018 - Johnson's testimony gives an indication to just how much Roundup one can be exposed to when an occupation such as groundskeeper, farm worker, or landscape maintenance requires its use. Johnson worked as a California school groundskeeper for four years and was required to spray 150 gallons of Roundup 20-30 times per year. Johnson testified that he was aware of the dangers he faced from Roundup from day one that in his words, "if it could kill weeds it could kill me". Johnson always wore the most protective clothing and gear he had access to. On two separate occasions, Johnson accidentally became drenched in Roundup. Johnson has open and painful cancer lesions over most of his body especially in areas not protected from Roundup. Monsanto's attorneys point to the 40 years of science and data that they claim to point to Roundup's safety.
The DeWayne Johnson Roundup cancer lawsuit is the first to come to trial following the State of California placing glyphosate, the active ingredient in Roundup herbicide on its official Proposition 65 list of chemicals that can cause cancer in humans. Inclusion on the California list is automatic when the International Agency for Cancer Research (IARC) determines a substance causes cancer. Monsanto attorneys countered Johnson's testimony by alleging that the IARC "cherry picked" test results that conformed to their predetermined cancer conclusion. The IARC has countered this allegation in the past. According to an agency spokesperson, the IARC "conducts evaluations of carcinogenicity based on the systematic assembly and review of all publicly available and pertinent scientific studies, by independent experts, free from vested interests."
Other key points in the trial include the plaintiff's presenting internal Monsanto correspondence indicating that Monsanto executives sought to "bully" scientists and key people at the EPA into squash scientific findings that supported a linkage between glyphosate and cancer in humans. Other memos point to Monsanto "ghostwriting" analysis of scientific studies, slanting the opinion towards the safety of glyphosate, and then representing the reports as objective and independent analysis.
Other alleged Monsanto Roundup cancer victims are awaiting their day in court, having already consulted with and hired Roundup cancer attorneys and filed claims against Monsanto. Typical of a Roundup cancer lawsuit is the one filed in 2016 by the widow of a California farmer who died from cancer. The widow of the deceased filed a wrongful death suit against the agro-chemical company alleging glyphosate killed her husband and their dog. The lawsuit claims the plaintiff, a California avocado farmer and fitness enthusiast, sprayed his crops for decades with Roundup and that he and the family dog would often come home drenched in the chemical.
Hundreds of lawsuits accuse Roundup of causing a rare form of cancer called non-Hodgkin's lymphoma, cancer that starts in the lymph nodes. As with any form of cancer, early detection is critical to its treatment. When isolated, NHL can be treated with localized radiation, however, in its latter stages, when the disease has spread, chemotherapy and all of its nasty side effects are required.
More Recent Roundup Cancer Lawsuit News:
Lawyers for Roundup Cancer Lawsuits
Attorneys handling Roundup cancer lawsuits for leukemia, non-Hodgkin lymphoma, and multiple myeloma offer free, no-obligation case review for individuals and families who believe they may have grounds to file a Roundup cancer lawsuit. Working on a contingency basis, these attorneys are committed to never charging legal fees unless they win compensation in your Roundup cancer lawsuit. The product liability litigators handling Roundup claims at the Onder Law Firm have a strong track record of success in representing families harmed by dangerous drugs and consumer products.