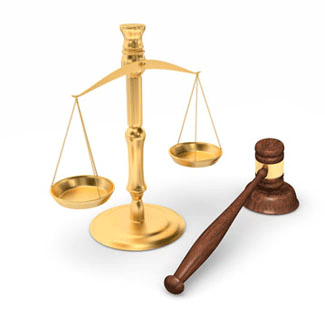 Where The Monsanto Roundup Cancer Settlement Stands
Bayer AG struggles as only about 90,000 of the more than 125,000 Monsanto lawsuits have been settled, and other plaintiffs look forward to their day in court
Tuesday, November 17, 2020 - When looking at the progress that Bayer AG has made toward resolving Roundup Herbicide Cancer claims, one may say the glass is half full or half empty. It seems as if Bayer has missed the November 2, 2020 deadline imposed on them by U.S. District Judge Vince Chhabria to finish the settlement of around 90,000 lawsuits brought by plaintiffs with cancer. More than 30,000 plaintiffs have opted out of the settlement because they think Bayer's offer is too low, and want their cases to be heard individually. The judge determined that the company has had all the time they need and are dragging their feet to delay the start of individual trials and the judge ordered that they begin once again. The next Roundup Weedkiller Cancer trial starts in early 2021. Individuals that have used Roundup Weedkiller in the course of their occupation as farmer, landscaper, or government property maintenance have filed suit against Bayer. If you have used Roundup herbicide and developed cancer, you should speak with a Roundup Cancer Lawyer for a free consultation.
On the other hand, a court-appointed mediator told news sources not to give up and that a final settlement is near. "Bayer AG has made substantial progress toward resolving tens of thousands of remaining claims that its Roundup weedkiller causes cancer," according to Reuters. Mediator Kenneth Feinberg, whose experience in dealing with mass tort settlements includes "compensation programs for victims of the Sept. 11 attacks and 2010 Gulf of Mexico oil spill" explained during a virtual hearing in San Francisco the other day that, "We're not there yet but we are certainly making substantial progress. It's just a question of when and how quickly they'll get resolved," as per a report in Insurance Journal.com.
Bayer AG has had financial difficulties on many fronts since its $63 billion acquisition of Monsanto in 2018. The German conglomerate had hoped to transform into the global leader in life-sciences including seed supply and agricultural production when their new chairman of the board Werner Baumann initiated and concluded buying the company. Instead, Monsanto has been like a noose around the company's neck after losing three lawsuits in three attempts in recent years to plaintiffs that claimed using Roundup Herbicide regularly for many years caused them to develop non-Hodgkin's lymphoma, a rare and deadly form of cancer. Bayer has seen its GMO seed business diminished as countries in Europe such as France, Belgium, Germany, and others have initiated phased-in bans of glyphosate, the active ingredient in Roundup. As if that was insufficient, Monsanto seed demand has also come under pressure from the disruption in the global food supply chain caused by restaurant shutdowns during the Coronavirus pandemic. Bayer AG's overall earnings fell by over 30% in the last quarter, dragged down mostly from losses in its Crop Sciences division, of which the Monsanto acquisition is a part.
More Recent Roundup Cancer Lawsuit News:
Lawyers for Roundup Cancer Lawsuits
Attorneys handling Roundup cancer lawsuits for leukemia, non-Hodgkin lymphoma, and multiple myeloma offer free, no-obligation case review for individuals and families who believe they may have grounds to file a Roundup cancer lawsuit. Working on a contingency basis, these attorneys are committed to never charging legal fees unless they win compensation in your Roundup cancer lawsuit. The product liability litigators handling Roundup claims at the Onder Law Firm have a strong track record of success in representing families harmed by dangerous drugs and consumer products.