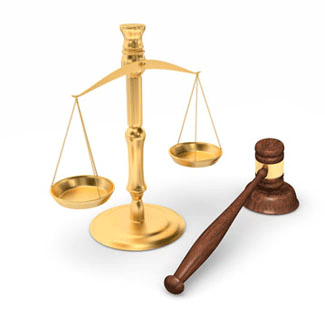 US Retail Chains May Also Be Held Liable For Glyphosate Cancer
If lawsuits encourage municipalities to stop using Roundup maybe lawsuits against retailers can stop them from selling it
Tuesday, October 22, 2019 - Bayer/Monsanto has a presence around the world and is a leader in the genetically modified seed and herbicide businesses. Monsanto was originally domiciled in the US State of Missouri but was recently acquired for $63 billion by German Life Sciences company Bayer Inc. Roundup herbicide, the company's flagship product, has been dogged by legal issues ever since Bayer's acquisition and experts think Bayer grossly underestimated the potential legal liability that Monsanto carried with it. When you add up legal fees including a potential $50 billion legal settlement, the decrease in the seed and herbicide businesses, and the loss in stock market valuation, the true cost of Monsanto to Bayer is probably more like $250 billion. Lawsuits against Monsanto have ground to a halt for the remainder of 2019 as Bayer prepares a settlement offer to be made to the 45,000 or more plaintiffs that are expected to have filed suit against the company by the end of the year. Like I said before, however, Bayer/Monsanto is a global company and people in other countries including nearby Canada are moving forward.
57-Year-old British Columbian man Cliff Sissions has filed a suit against Bayer/Monsanto claiming that using Roundup herbicide caused his non-Hodgkin's lymphoma, a rare and deadly form of blood cancer. According to CBC News British Columbia, Mr. Sissions is in extreme pain and required to take more than 20 medications per day. In an interesting twist, Sissions lawsuits name not only Monsanto Canada and Bayer Cropscience but also retailers Canadian Tire and Home Hardware for having sold the chemical to him without warning as co-defendants. This chain of consumer health responsibility is mirrored in the State of California where consumers were warned that Roundup herbicide contains chemicals known to cause cancer by placing Roundup on the State's official Proposition 65 List. Inclusion on the list was mandatory when the International Agency for Research on Cancer (IARC) a division of the World Health Organization in Lyon, France, declared glyphosate "probably carcinogenic in humans" several years ago. It is unknown if retailers such as Home Depot or other larges retail chain stores that sell Roundup have been named as co-defendants in any of the 45,000 or so US lawsuits filed against Monsanto and Bayer however it is doubtful as doing so would have made national headlines. Monsanto Roundup herbicide cancer lawsuit claims continue to be filed against Bayer/Monsanto Roundup and these type of claims are handlded by top national attorneys with vast experience offering a free consultation before filing a claim.
The CBC describes Mr. Sissions as a professional baker and a part-time landscaper due to his side business as a real estate investor where he sprayed Roundup herbicide regularly for the maintenance of his three investment properties. The CBD quotes his claim: "Sissons used Roundup between 1987 and 2018 in his work building homes in the Cranbrook area. He was a bakery owner for 21 years but also built or finished three homes to make extra money. He spent about 15 years living in the three homes before selling them. Landscaping was part of the work at those homes and his approach to landscaping involved mixing and spraying Roundup to kill weeds several times each year."
More Recent Roundup Cancer Lawsuit News:
Lawyers for Roundup Cancer Lawsuits
Attorneys handling Roundup cancer lawsuits for leukemia, non-Hodgkin lymphoma, and multiple myeloma offer free, no-obligation case review for individuals and families who believe they may have grounds to file a Roundup cancer lawsuit. Working on a contingency basis, these attorneys are committed to never charging legal fees unless they win compensation in your Roundup cancer lawsuit. The product liability litigators handling Roundup claims at the Onder Law Firm have a strong track record of success in representing families harmed by dangerous drugs and consumer products.