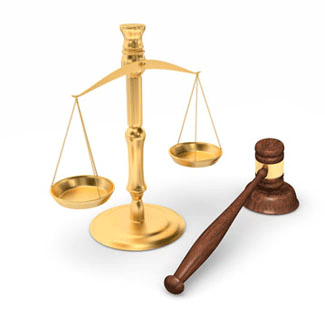 Judge Fines Plaintiff's Attorney In Second Monsanto Roundup Cancer Trial For Mentioning Excluded Evidence
A second trial claiming that glyphosate in Roundup herbicide caused the plaintiff's cancer is underway but may be in jeopardy of a mistrial
Thursday, March 7, 2019 - The Monsanto cancer trial currently underway is the first to be heard in federal court and may be in jeopardy as plaintiff's lawyers appear to have crossed the line and violated the pretrial orders of Judge Vincent Chhabria. The judge has cited that the plaintiff's attorney acted in "bad faith" by failing to stick to scientific evidence only in the first phase of the trial. There will be a hearing this week on possible sanctions. Rather than present scientific studies and expert testimony, the plaintiff's attorney spent a "significant amount of time" on Hardeman's (the plaintiff) personal life, and referenced several pieces of excluded evidence, particularly involving the U.S. Environmental Protection Agency and the International Agency for Research on Cancer, or IARC." according to Law.com. Monsanto Roundup cancer attorneys representing families and persons in the United States and provide free consultation.
Plaintiff attorney Aimee Wagstaff was fined $500 for making statements that the judge deemed inadmissible in the first phase of the Monsanto cancer trial. Wagstaff made reference to the conduct of Monsanto executives that may have written memos that state that they were aware that glyphosate is carcinogenic for decades and failed to warn consumers. Memos introduces at the previous Monsanto trial accused the company of tampering with scientific evidence presented to the Food and Drug Administration by ghostwriting the conclusions themselves and then fraudulently representing them to the FDA as independent research. Judge Chhabria has ordered that no mention of this conduct is permissible in the first phase of the trial in which evidence is restricted to that of a scientific nature only. The judge is trying to avoid unduly influencing, inflaming, or confusing the jury with the company's conduct which will be reserved for a separate second phase of the trial to determine punitive damages if any to be awarded. It first has to be determined whether or not glyphosate, the main ingredient in Roundup herbicide, is responsible for causing the plaintiff's cancer.
There are around 10,000 plaintiffs suing Monsanto claiming that long-term exposure to glyphosate, the active ingredient in Monsanto's Roundup herbicide causes their non-Hodgkin's lymphoma, a rare and deadly form of cancer. Their confidence was bolstered when a California jury awarded a state school maintenance worker, De Wayne Johnson an adjusted sum of $79 million when he alleged that the glyphosate that he sprayed to control weeds in and around the school grounds, playgrounds and parks would occasionally blow back at him and onto his skin. Johnson testified that he often came home drenched in the weedkiller. Although weak and on the brink of death, Johnson managed to testify in court and showed his cancerous lesion-covered body to the jury.
The current case is not so much of a bellwether trial for others to come but could influence other non-occupational users of Roundup Weedkiller to come forward and consult with a Roundup cancer attorney and file a claim against Monsanto. The De Wayne Johnson case focuses on those that have developed cancer from the occupational use of Roundup herbicide such as farmers and farm workers, building and park maintenance workers, landscapers, and the like. If the current plaintiff is successful, every homeowner or hobby gardener in the world that has developed cancer could conceivably have a claim against Monsanto.
More Recent Roundup Cancer Lawsuit News:
Lawyers for Roundup Cancer Lawsuits
Attorneys handling Roundup cancer lawsuits for leukemia, non-Hodgkin lymphoma, and multiple myeloma offer free, no-obligation case review for individuals and families who believe they may have grounds to file a Roundup cancer lawsuit. Working on a contingency basis, these attorneys are committed to never charging legal fees unless they win compensation in your Roundup cancer lawsuit. The product liability litigators handling Roundup claims at the Onder Law Firm have a strong track record of success in representing families harmed by dangerous drugs and consumer products.