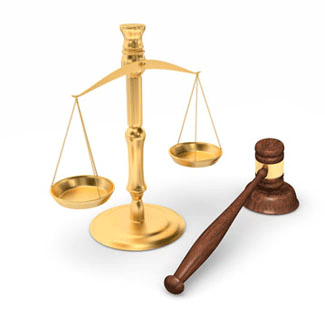 Eating Organic Could be More Important Than Ever
Alarming levels of glyphosate are being found in humans that eat vegetables treated with the herbicide
Monday, November 20, 2017 - Americans are becoming more and more aware of potentially dangerous chemicals being sprayed on the food supply to control weeds and pests. Center stage in that regard is Monsanto's Roundup, a deadly herbicide sprayed on more of America's food supply than any other chemical. Not only is the herbicide itself considered possibly carcinogenic, the chemical spares only genetically modified crops which in and of themselves may pose a serious health concern. Researchers fear that the increases in diseases such as obesity, cancer, autism and many others can be linked to the exponential usage of glyphosate on the world's food supply. According to Environmental Sciences Europe, usage of glyphosate has increased to over 250 million pounds sprayed over U.S. crops over ten times the amount of just 20 years ago and the amount has increased over the last 40 years geometrically.
Other potential adverse health effects of long-term exposure to glyphosate are DNA and chromosomal damage. In addition to cases of life-threatening non-Hodgkin's lymphoma, doctors in California that treat children are seeing, as one doctor put it, "sicker children." Incidents of kidney failure, kidney disease, intestinal disorders, Celiac disease, and autism are also on the rise corresponding to the increase in the usage of glyphosate. Thousands of those who have been diagnosed with a form of cancer after using the weedkiller have filed a Roundup cancer lawsuit.
Doctors studying the environment and the herbicide's interaction are finding that you do not have to be in a high-risk occupation that uses glyphosate every day such as farmer or landscaper to have unhealthy exposure to the herbicide. Larger and larger percentages of the chemical are showing up in human tissues and doctors fear the chemical once embedded in DNA could be passed down to future generations.
Glyphosate was originally designed to be used on corn and soy fields but now can be found on almost every crop including wheat. Glyphosate is sprayed in almost unlimited quantities on the food a farmer feeds to it pigs, chickens and cattle. "People who eat five or more servings of vegetables per day have glyphosate levels that are 50 percent lower than those who don't eat fewer vegetables. The herbicide bioaccumulates in the tissues of livestock which is then sold to the public. Although no one particular source of food can contain more than an acceptable level of glyphosate, eating multiple foods during a meal can cause a person to ingest over ten times the acceptable level of the deadly herbicide. Recent testing has found that even certain flavors of Ben & Jerry's ice cream were found to contain glyphosate.
Eating organic food may be the key to keeping glyphosate out of your body. Nutritionist Dr. Anthony Mercola states that studies have found that 76% of people have glyphosate in their systems and those that eat non-organic oatmeal have over twice the levels than those who eat organic oatmeal. Grains, beans, and seeds have the highest levels of glyphosate. According to Dr. Mercola, "People who regularly eat organic food have glyphosate levels 80 percent lower than those who rarely eat organic."
More Recent Roundup Cancer Lawsuit News:
Lawyers for Roundup Cancer Lawsuits
Attorneys handling Roundup cancer lawsuits for leukemia, non-Hodgkin lymphoma, and multiple myeloma offer free, no-obligation case review for individuals and families who believe they may have grounds to file a Roundup cancer lawsuit. Working on a contingency basis, these attorneys are committed to never charging legal fees unless they win compensation in your Roundup cancer lawsuit. The product liability litigators handling Roundup claims at the Onder Law Firm have a strong track record of success in representing families harmed by dangerous drugs and consumer products.