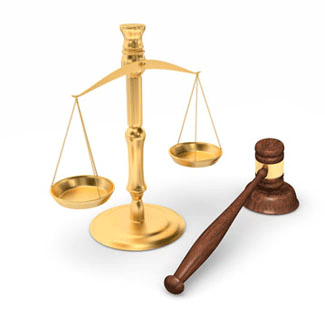 The EPA is Being Sued By Environmentals For Saying Glyphosate is Safe
The US Environmental Protection Agency is supposed to protect the environment and by default the health of US citizens
Wednesday, March 25, 2020 - The agency's recent opinion statement declaring glyphosate, the active ingredient in Roundup herbicide and hundreds of others appears to do nothing of the sort and may be contrary to their mission. The EPA is being sued by a "dream team" of environmental and human health safety advocates to try and force the agency to retract their glyphosate safety statement and to issue a new one to alert the public to the dangers posed by glyphosate. The Hill reports that two lawsuits have been filed by environmental activists, one on behalf of the Center for Food Safety (CFS), Beyond Pesticides, the Rural Coalition, Organizacion en California de Lideres Campesinas, and the Farmworker Association of Florida, and another by the Natural Resources Defense Council (NRDC) and Pesticide Action Network North America. The Hill reports lawyers have described their grievances as "the EPA's half-completed, biased, and unlawful approval sacrifices the health of farmworkers and endangered species at the altar of Monsanto profits," said CFS legal director George Kimbrell in a statement. The reckoning for Roundup is coming." Also "The NRDC, in a statement on its lawsuit, called the glyphosate approval "unsafe, unhealthy, and unlawful," according to The Hill. Roundup cancer lawyers representing Americans in the United States, offer a free no obligation consultation.
The EPA's declaration of glyphosate being safe for humans if used as directed is almost comical when one lists the evidence that has accumulated by a diverse field of scientific experts to the contrary, not to mention, 80,000 or so lawsuits that are pending by people who alleged that using Roundup herbicide caused their cancer. If you or a loved one have used Roundup regularly and for years and have developed cancer you should consider filing a claim against Bayer AG, Monsanto's parent company. Monsanto Roundup herbicide lawyers may offer a free consultation with no obligation to file a lawsuit claim.
In general, glyphosate is thought to cause cancer in laboratory animals and thus human beings. The World Health Organization has labeled glyphosate "probably carcinogenic." The State of California placed Roundup herbicide on its list of products that contain chemicals that are known to cause cancer. Researchers at MIT claim glyphosate destroys essential human gut bacteria and could be responsible for the global epidemics of obesity and autism in children and also could damage human DNA. Environmentalists have serious concerns about the runoff of glyphosate into lakes and streams caused by electric utility companies spraying glyphosate in huge quantities to defoliate under power lines that run through forests and wooded areas. Organizations of mothers such as Mothers Across America are infuriated that unsafe levels of glyphosate are turning up in the breakfast foods like oat and wheat cereals that they have been feeding to their young children. Glyphosate kills honey bees, thought to be the most important animal species on the planet, by targeting enzyme bees rely on that benefits macrobiotic growth and provides defense against pathogens.
More Recent Roundup Cancer Lawsuit News:
Lawyers for Roundup Cancer Lawsuits
Attorneys handling Roundup cancer lawsuits for leukemia, non-Hodgkin lymphoma, and multiple myeloma offer free, no-obligation case review for individuals and families who believe they may have grounds to file a Roundup cancer lawsuit. Working on a contingency basis, these attorneys are committed to never charging legal fees unless they win compensation in your Roundup cancer lawsuit. The product liability litigators handling Roundup claims at the Onder Law Firm have a strong track record of success in representing families harmed by dangerous drugs and consumer products.