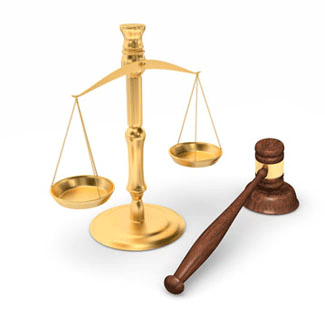 People Are Suing Monsanto Claiming That Roundup Herbicide Caused Their Cancer
An ever-increasing number of people and the estates of those who have died from cancer are suing Monsanto for failing to warn them of the health implications of using Roundup herbicide
Wednesday, December 27, 2017 - Teri McCall, the widow of deceased Cambria, California avocado farmer Jack McCall, has filed a lawsuit against Monsanto alleging that the company knew of the link between Roundup Ready herbicide and patients developing a rare form of cancer called non-Hodgkin lymphoma and failed to warn consumers.
According to his wife Teri, Jack had always taken care of his health, was physically fit, never smoked nor had a family history of cancer. Monsanto's Roundup herbicide was the only pesticide or herbicide used on his farm because he believed the Monsanto marketing material that represented Roundup as "non-toxic to humans."
Jack McCall died on December 26, 2015, of a massive stroke related to his treatment for his cancer. Dozens of Californian are suing Monsanto claiming that glyphosate, the main ingredient in Roundup, caused their cancer. In July of 2017, glyphosate was placed in the official California list of chemicals that cause cancer. Like McCall, other plaintiffs suing Monsanto developed cancer after working for decades in professions where they were forced to use the weedkiller on a regular basis.
Enrique Ruiz an electrician for the South Florida Power Authority claims that his exposure to Roundup Ready caused him to develop non-Hodgkin's lymphoma. Ruiz used the chemical regularly to clear weeds, alleges that Monsanto withheld critical data from the Environmental Protection Agency regarding the link between glyphosate and NHL cancer.
Camden County Missouri resident Phyliss Kennedy has filed a wrongful death lawsuit against Monsanto alleging that her husband Van Kennedy's death was related Roundup weedkiller. Van Kennedy used Roundup regularly from 2009 - 2012 on his lawn and in his garden.
Migrant farm workers from Texas blame Monsanto's Roundup herbicide for their non-Hodgkin's lymphoma diagnosis. Joselin Barrera and Elias de la Garza developed the disease after supposedly being exposed to Roundup for many years.
Adding credence to the Roundup cancer lawsuits is the July 7, 2017, inclusion of glyphosate by the California Office of Environmental Health Hazard Assessment (OEHHA) to the state of California's official list of chemicals that cause cancer under the Safe Drinking Water and Toxic Enforcement Act of 1986, AKA Proposition 65. Bottle of Roundup Ready must include a warning label stating that the active ingredient in Roundup, glyphosate, is carcinogenic and causes cancer. The state's glyphosate warning follows a similar action by the International Agency for Cancer Research (IARC), a division of the World Health Organization, determined that glyphosate was, "probably carcinogenic."
In spite of the growing list of people who have developed cancer from the occupational exposure to glyphosate, Monsanto continues to claim that the product is safe for individual consumers and encourages homeowners to spray Roundup herbicide on their lawns, driveways, patios, gravel, vegetable gardens and flower beds completely ignoring any health warning at all. As of July 2018, all bottles of Roundup herbicide sold to the public in California will be required to include the warning label that Roundup, "causes cancer in humans."
More Recent Roundup Cancer Lawsuit News:
Lawyers for Roundup Cancer Lawsuits
Attorneys handling Roundup cancer lawsuits for leukemia, non-Hodgkin lymphoma, and multiple myeloma offer free, no-obligation case review for individuals and families who believe they may have grounds to file a Roundup cancer lawsuit. Working on a contingency basis, these attorneys are committed to never charging legal fees unless they win compensation in your Roundup cancer lawsuit. The product liability litigators handling Roundup claims at the Onder Law Firm have a strong track record of success in representing families harmed by dangerous drugs and consumer products.