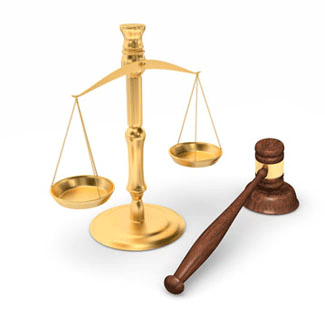 Monsanto Fights to Defend Roundup Herbicide as Safe and Protect Their Billion Dollar Market Share
Monsanto refutes the claims of government agencies and scientists around the world who are concerned about the risks to public health of the world's most heavily-used herbicide
Monday, October 30, 2017 - At every turn, Monsanto insists that their flagship weedkiller, Roundup Ready, is safe for human use, and refutes questionable evidence linking Roundup Ready to incidents of a rare form of cancer, non-Hodgkin's lymphoma and other diseases such as autism in children.
1. The World Health Organization Study
In 2015, the International Agency for Research on Cancer (IARC) found that the active ingredient in Roundup Ready herbicide, glyphosate, causes tumors in mice and rats and also DNA and chromosomal damage in humans and is, "probably carcinogenic." Monsanto disagrees with the findings stating that IARC scientist knew of recent studies showing no link between glyphosate and cancer but ignored it.
2. Inclusion of Glyphosate on the California Cancer List
Glyphosate, the active ingredient in Monsanto's Roundup Ready herbicide, has recently been added by the Office of Environmental Health Hazard Assessment (OEHHA) to the state of California's list of chemicals that cause cancer under the state's cancer-warning law known as Proposition 65. Attorneys at Monsanto have called the decision "unwarranted on the basis of science and the law," and have vowed to continue to fight to have its product taken off of the list.
3. Interference With Government Studies
Recently unsealed court documents point to emails suggesting there was collusion to falsify evidence from scientific studies between Monsanto and an executive at the US Environmental Protection Agency. Jess Rowland, a manager in the US Environmental Agency's pesticide division quit his job after it was revealed he bragged that he "deserved a medal" for his efforts at interference in squashing so many of the EPA's investigations into glyphosate's health risks.
4. Roundup and Autism
Dr. Stephanie Seneff, a professor at MIT, claims that glyphosate toxicity from the overuse of Monsanto's Roundup Ready herbicide could be a leading cause of autism in children. Trace amounts of glyphosate that can be found in virtually everything we eat. Dr. Seneff hypothesizes that bioaccumulation of glyphosate in our bodies and the resultant damage to human DNA could be a factor in the one to one correlation of the use of Roundup Ready and the increased incidences of autism.
5. European Petition to Ban Glyphosate
A European Union petition has grown to over 1 million signatures asking lawmakers to consider denying Monsanto's Roundup Ready license extension. France, Bermuda, the Netherlands, Colombia and Sri Lanka have banned either the private or commercial sale of glyphosate, and Brazil, Argentina, and Portugal are among the countries in the process of trying to have it banned. According to the New York Times, "France and Italy have indicated they will oppose the reauthorization, while Germany's position remains unclear." Monsanto argues that The European Chemicals Agency (ECHA) recently have stated that glyphosate should not be classed as a carcinogen, and the European Food Safety Authority (EFSA) has said that their studies find that glyphosate is "unlikely" to pose a carcinogenic threat to humans. These findings have been refuted by leading U.S. toxicologist Christopher Porter who has reported finding "eight significant increases in tumor incidence that do not appear in any of the publications or government evaluations presented by both EFSA and ECHA."
More Recent Roundup Cancer Lawsuit News:
Lawyers for Roundup Cancer Lawsuits
Attorneys handling Roundup cancer lawsuits for leukemia, non-Hodgkin lymphoma, and multiple myeloma offer free, no-obligation case review for individuals and families who believe they may have grounds to file a Roundup cancer lawsuit. Working on a contingency basis, these attorneys are committed to never charging legal fees unless they win compensation in your Roundup cancer lawsuit. The product liability litigators handling Roundup claims at the Onder Law Firm have a strong track record of success in representing families harmed by dangerous drugs and consumer products.